Rockford Chimney Supply's 2020 Wood Insert Selection
July 19, 2023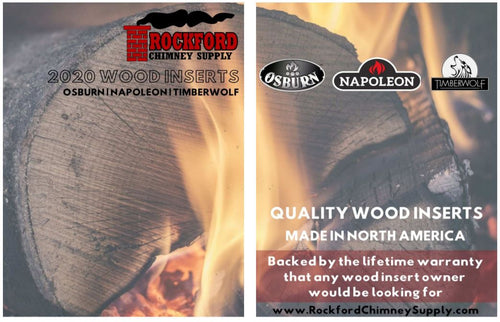 Rockford Chimney Supply offers the best wood inserts on the market today. We've created an easy-to-read wood insert brochure of our 2020 offerings which displays highlighted features, measurements, pricing, comparisons and more. The information we've included in this helpful guide will help you choose the best wood insert for your fireplace. The flip-through style guide to our 2020 Best Wood Inserts makes the process easy to choose your new fireplace insert. Additionally, each page is linked directly to the indicated insert model.
If you have questions on the wood insert or on your installation, please contact a Certified Technician at Rockford Chimney Supply. When you have questions, we are here to answer them!
DIY Center
(AKA 'The Rockford Files')
From video tutorials to product walkthroughs, we have a variety of DIY resources just for you! Click the button below to view our entire library.
Need Help?
We are here to answer all of your questions
OR

Our 316Ti flexible chimney liner and chimney liner components have passed the rigorous testing at the Underwriters Laboratories with best in class status and are UL Listed. So if you are looking for UL listed chimney liner sold directly to homeowners, then look no further than Rockford Chimney