4 in. x 45 Degree Adjustable Single Wall Elbow
Product Images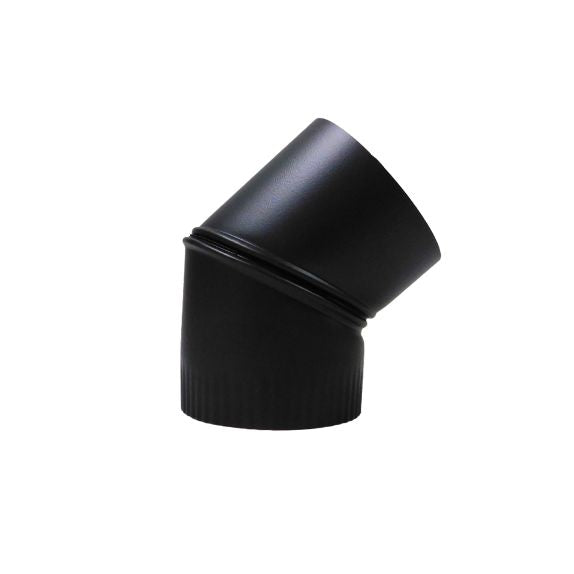 4 in. x 45 Adj Single Wall Elbow
Product Details:
Is your Tiny Wood Stove not perfectly lined up with the chimney pipe going through the ceiling? Or is the wood stove set to the left or the right of the wall thimble? It is very common that the ideal spot for the stove is not directly in front of or below the ideal location for the pipe penetrating a wall or a ceiling.
Use the 4" x 45 Degree Adjustable Single Wall Black Stove Pipe Elbows to offset the pipe to make the connection from your stove to your chimney. You can use multiple sections of pipe between the two elbows to give you a greater offset.
The adjustable elbows can rotate to allow you to adjust the elbow from straight up to a 45 degree angle. Need to make a 90 degree angle? Use 2 45 degree elbows to make a 90 degree angle.
Constructed from 26 gauge steel. The single wall elbow requires an 18" clearance from any combustible material.
Frequently Bought Together:
DIY Center
(AKA 'The Rockford Files')
From video tutorials to product walkthroughs, we have a variety of DIY resources just for you! Click the button below to view our entire library.
Need Help?
We are here to answer all of your questions
OR

Our 316Ti flexible chimney liner and chimney liner components have passed the rigorous testing at the Underwriters Laboratories with best in class status and are UL Listed. So if you are looking for UL listed chimney liner sold directly to homeowners, then look no further than Rockford Chimney