8.625" x 8.625" Square Storm Collar - Clearance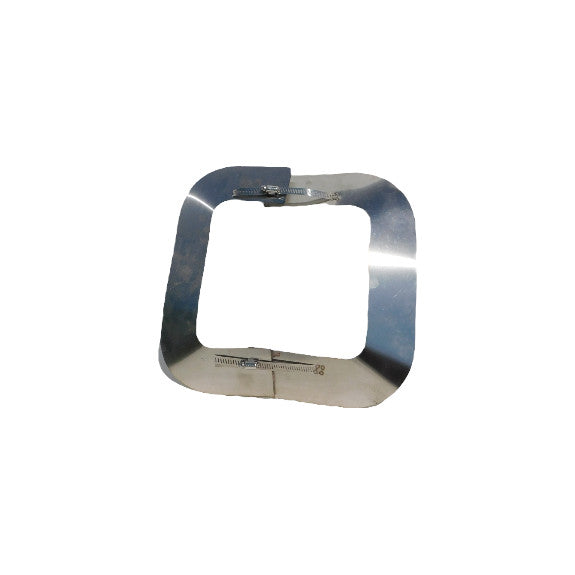 8.625" x 8.625" Square Storm Collar - Clearance
Product Details:
8.625" x 8.625" square storm collar is best used for sealing between a chimney chase cover and a clay flue. The flue size must be a give or take of 1/8" for 8.625" x 8.625" for this to work. The storm collar has 2" radius corners. The storm collar is 3" wide on all sides. The stainless steel construction is sure not to rust and will last a long time up on a chimney. One available
Frequently Bought Together:
DIY Center
(AKA 'The Rockford Files')
From video tutorials to product walkthroughs, we have a variety of DIY resources just for you! Click the button below to view our entire library.
Need Help?
We are here to answer all of your questions
OR

Our 316Ti flexible chimney liner and chimney liner components have passed the rigorous testing at the Underwriters Laboratories with best in class status and are UL Listed. So if you are looking for UL listed chimney liner sold directly to homeowners, then look no further than Rockford Chimney