Napoleon High Country 3000 Wood Fireplace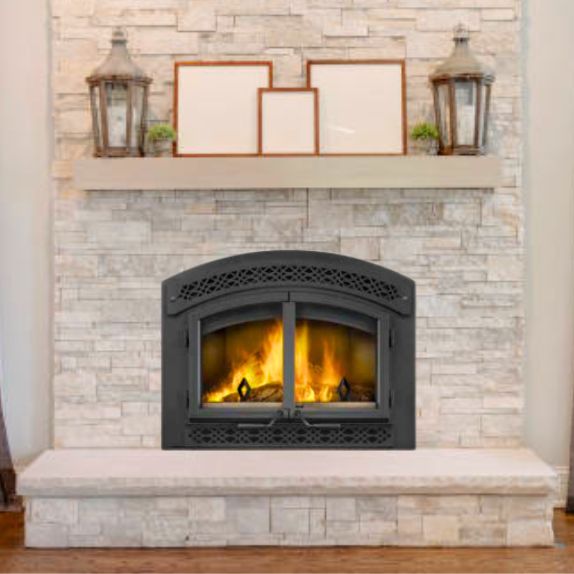 Napoleon High Country 3000 Wood Fireplace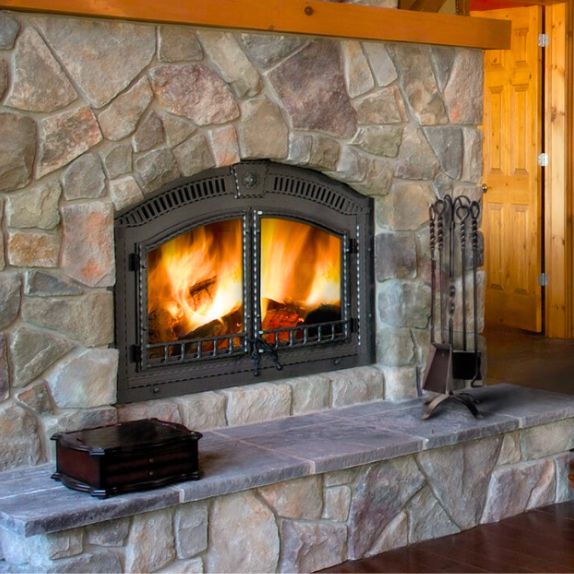 Napoleon High Country 3000 Wood Fireplace
Product Details:
The Napoleon NZ3000H-1 Zero Clearance Wood Burning Fireplace offers state of the art burning technology that is eco-friendly and provides powerful heating capacity. This hybrid zero clearance fireplace utilizes secondary combustion air as well as a catalytic combustor that has an impressively low emissions rating of 1.38g/h. The integrated digital catalyst temperature monitor allows you to easily monitor the firebox temperature to ensure you are operating the fireplace in the optimal temperature range to provide the lowest emission possible. The less emissions you are burning also mean less creosote is being accumulated in the chimney, making the chimney cleaning easier.

The large 2.3 cubic ft. firebox allows the NZ3000H fireplace to handle up to a 25" log (east/west loading) with an extremely long 17 hour burn time with one load of wood. Producing up to 60,000 BTUs makes the NZ3000H capable of heating up to 3000 sq. ft. The Napoleon NZ3000H is controlled by a single lever, most other catalytic stoves and fireplaces have two controls, one for the bypass door and one for the catalyst. With the NZ3000H-1 you simply pull the bypass rod out and slightly lift up to close the bypass door to engage the catalyst, to disengage the catalyst push the bypass rod in to open the bypass door.
The large double arched doors are available in Black or Painted Wrought Iron finish with a large 27 3/8" wide by 17" height glass viewing area to gaze at the beauty of the fire. An innovative optional 350 CFM blower is available to increase the air circulation in the home while providing additional heat to the room. The Napoleon NZ3000H-1 zero clearance wood burning fireplace is the ideal eco-friendly fireplace that is sure to add elegance to any home while providing endless heat in the cold winter months. The state of the art burn technology and trusted Napoleon craftsmanship will allow many future generations to enjoy the unmatched beauty the Napoleon NZ3000H-1 creates.
Specifications & Manual
Napoleon Inspiration High Country 3000 Wood Fireplace Manual
Napoleon Inspiration High Country 3000 Wood Fireplace Blower Manual
Napoleon High Country 3000 Wood Fireplace
Chamber (D.W.H.)
13.75" x 25.75" x 12.5" (349mm x 654mm x 318mm)
Viewing Area
391.22in² (2524cm²)
Capacity
2.3 Cubic Feet (0.07 Cubic Meter)
Approximate Area Heated
Up to 3,000 Square Feet (279 Square Meter)
Heat Output
60,000 BTU (17.6 KW)
Duration Low Fire
17 hrs
Weight
551 lbs (249.9kg)
Ideal Wood Length
25" (63.5cm)
Optional Blower
318 CFM
Combustion Air
Inside or Outside
Electrical Draw
<12 Amps
Heat Output Range
14,215 to 42,203 BTU
Minimum Stack Height
15 feet (4.5m)
Efficiency Standard
B415.1-10
Overall Efficiency
67.90%
HHV
63.42%
LHV
68.55%
Product Height (in)
48"
Product Width (in)
29.25"
Glass / Viewing Height (in)
17"
Glass / Viewing Width (in)
12.5"
Frequently Bought Together:
DIY Center
(AKA 'The Rockford Files')
From video tutorials to product walkthroughs, we have a variety of DIY resources just for you! Click the button below to view our entire library.
Need Help?
We are here to answer all of your questions
OR

Our 316Ti flexible chimney liner and chimney liner components have passed the rigorous testing at the Underwriters Laboratories with best in class status and are UL Listed. So if you are looking for UL listed chimney liner sold directly to homeowners, then look no further than Rockford Chimney