Skamol Lightweight Replacement Fireplace Panel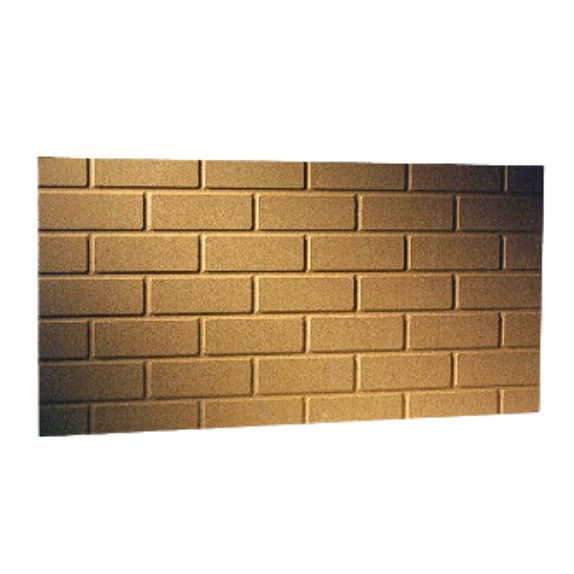 Skamol Lightweight Replacement Fireplace Panel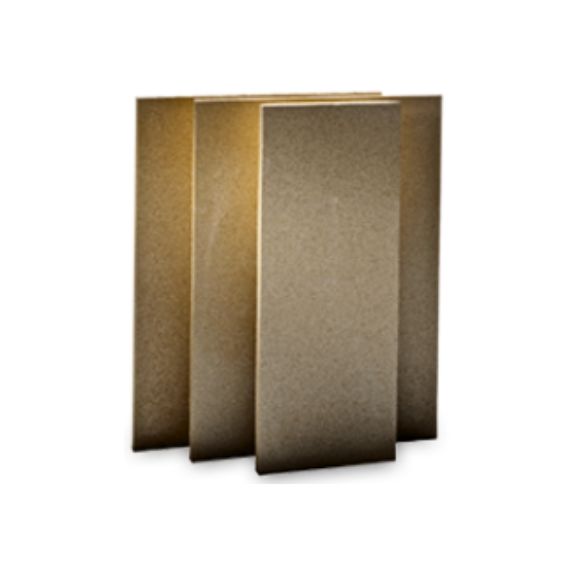 Skamol Lightweight Replacement Fireplace Panel
Product Details:
Skamol Panels are lightweight attractive replacement panels for any factory built fireplaces such as Superior, Majestic, Heat n Glo, etc. Made from Vermiculite makes the Skamol panel capable of withstanding a high thermal shock while also having a high insulating value. Each panel measures 24" (height) x 39 5/8" (width) x 1" (thick). The panels can be cut to size with common woodworking tools such as a hand saw, jig saw, circular saw or a router. The panels have a 2 1/2" x 8 1/2" standard brick pattern and are a light tan color. The Skamol Panels are capable of withstanding up to 1600 degrees Fahrenheit. They can be used to line the inside of older wood stoves that have never had refractory lining to increase the stove performance. They are also a great choice for insulating a pizza oven. Suitable for either wood burning or gas burning fireplaces. The Skamol panels are an easy and effective choice for replacing fireplace panels.

Note: Not to be used for fireplace floors. Only use the Skamol panels as a replacement panel for prefab fireplaces if the current thickness of the panel is equal to or thinner than 1" thick.
Frequently Bought Together:
DIY Center
(AKA 'The Rockford Files')
From video tutorials to product walkthroughs, we have a variety of DIY resources just for you! Click the button below to view our entire library.
Need Help?
We are here to answer all of your questions
OR

Our 316Ti flexible chimney liner and chimney liner components have passed the rigorous testing at the Underwriters Laboratories with best in class status and are UL Listed. So if you are looking for UL listed chimney liner sold directly to homeowners, then look no further than Rockford Chimney