Endless Summer Black Wood Burning Outdoor Fire Pit With Cooking Surface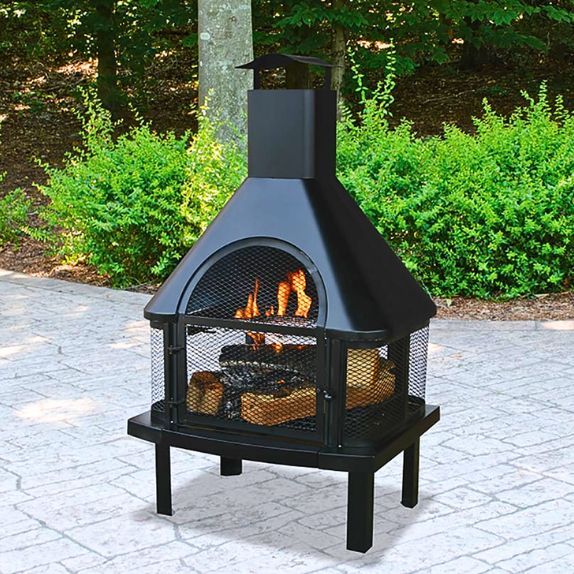 Endless Summer Black Wood Burning Outdoor Fire Pit With Cooking Surface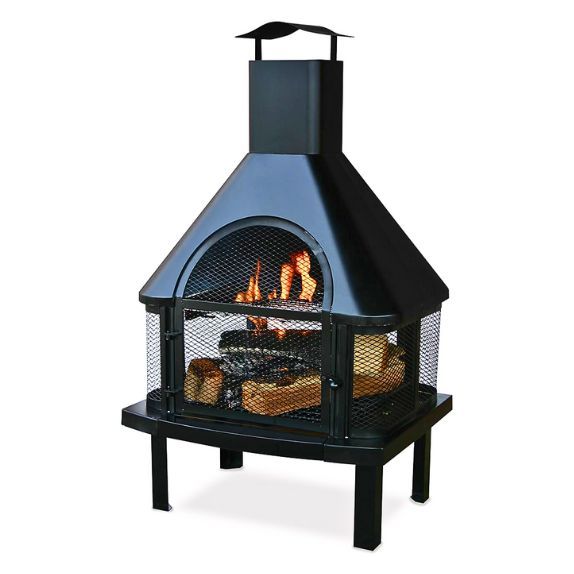 Endless Summer Black Wood Burning Outdoor Fire Pit With Cooking Surface
Description:
Wood burning outdoor fire pit offers 360 degrees of view area, equipped with a slide out cooking surface and a...
Product Details:
The Black Wood Burning Outdoor Fire Pit With Cooking Surface is a great addition for any outdoor patio or living space that allows you to safely and easily burn wood without the smoke and mess. The large 25" x 20" rectangle fire pit accepts larger logs and is easily loaded through the hinged mesh door. Tending to the fire is easy with the large door opening. The fire pit is equipped with a large throat and chimney which helps drive the smoke up and away from you as you sit around the fire pit. Most other open fire pits can cause a lot of smoke swirling due to low combustion temperatures and wet wood. The throat and chimney stack improves the combustion temperature and directs the smoke up and out of the fire pit reducing the amount of swirling smoke around the fire pit.
The chimney stack is also equipped with a top chimney cap to allow you to have a fire even during a light rain. Impress your guest with your culinary creations over a wood fire. Above the fire pit is an easy slide in and out cooking grate that allows you to get creative with your cooking skills above wood burning coals. The fire pit is surrounded with a mesh screen to ensure no embers will fall close to anyone sitting around the fire. The Black Wood Burning Outdoor Fire Pit With Cooking Surface is easily assembled without any tools needed. The 360 degree views around the firepit makes it the perfect choice for those who really enjoy burning wood while also burning safely.
Features:
Warmth and visibility from all sides
Large chimney helps control smoke
Slide-out cooking surface
Easy tending and cleaning
Simple assembly, no tools required
25" length x 20" width x 43.3" height
Frequently Bought Together:
DIY Center
(AKA 'The Rockford Files')
From video tutorials to product walkthroughs, we have a variety of DIY resources just for you! Click the button below to view our entire library.
Need Help?
We are here to answer all of your questions
OR

Our 316Ti flexible chimney liner and chimney liner components have passed the rigorous testing at the Underwriters Laboratories with best in class status and are UL Listed. So if you are looking for UL listed chimney liner sold directly to homeowners, then look no further than Rockford Chimney