Toscana Wood Pizza Oven
Toscana Wood Pizza Oven
Toscana Wood Pizza Oven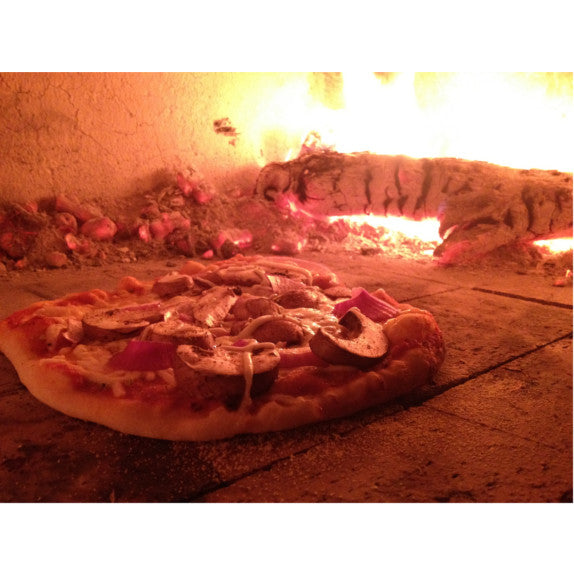 Toscana Wood Pizza Oven
Toscana Wood Pizza Oven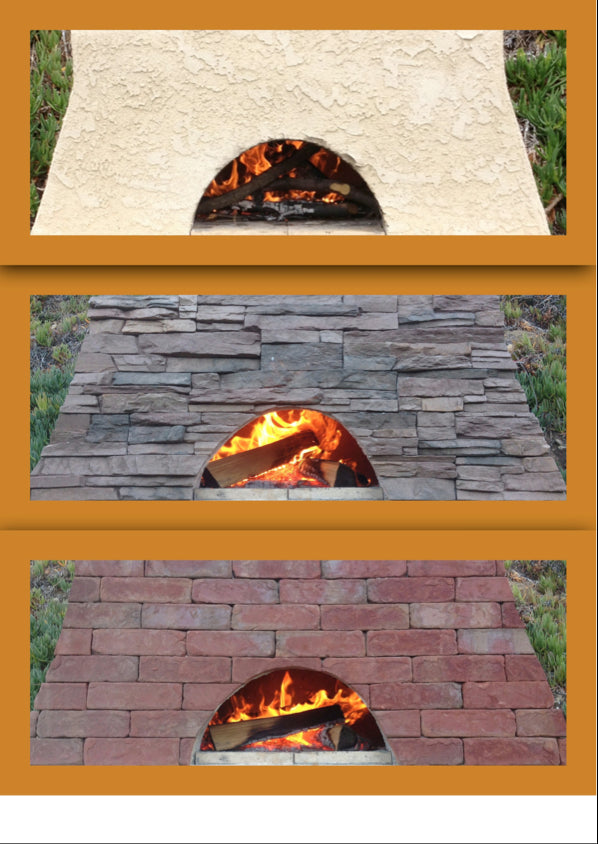 Toscana Wood Pizza Oven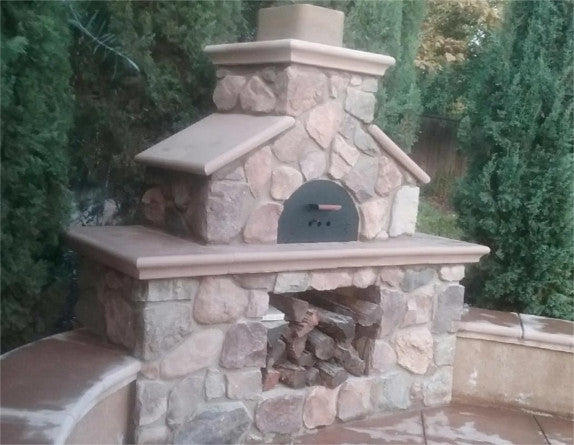 Toscana Wood Pizza Oven
Description:
The Toscana Wood Pizza Oven is capable of reaching temperatures as high as 900 degrees allowing you to quickly cook...
Product Details:
The Toscana Wood Fired Pizza Oven provides the luxury of artisan style pizza in the comfort of your own back yard. No electricity or propane required to reach temperatures of up to 900 degrees to cook any pizza to perfection. The Toscana Pizza Oven is much larger than the portable pellet pizza oven, so you you can make a much larger pizza. With the amount of thermal mass on these ovens, the Toscana also cooks a pizza more evenly that the portable units. No more delivery when you have a custom made wood fired pizza in the comfort of your own backyard.
The Toscana Wood Fired Pizza Oven is made from pre-cast Mason-Lite refractory panels, making it very easy to do the installation. No cutting required, simply stack the pre-cast panels and mortar them together with refractory cement. Each Toscana Wood Fired Pizza Oven kit will come with everything you need to install your outdoor pizza oven.
Simply finish the oven to your desired look with the stucco or stone to add a decorative accent to any outdoor kitchen. Optional wood storage is available which offers a good place to keep your wood close and dry. An optional cast iron door is also available to help keep the heat inside the oven, making it easier to maintain the temperature of the oven.
Make anything from pizzas to artisan bread, or use a cast iron skillet to cook just about anything. When the oven is up to temperature, it will cook a pizza in about 3 minutes. Perfect for the backyard party and is sure to entertain your guest. The possibilities are endless with what you can make with the Toscana Wood Fired Pizza Oven.
Why Choose Mason-Lite's Toscana Pizza Oven?
100% Made in the United States
100+ Years of Experience
50% Lighter Product
25% Stronger Product
Specifications & Manuals
Toscana Pizza Oven Instructions and Manual
Toscana Pizza Oven Specifications and Brochure
Installation Video
Frequently Bought Together:
DIY Center
(AKA 'The Rockford Files')
From video tutorials to product walkthroughs, we have a variety of DIY resources just for you! Click the button below to view our entire library.
Need Help?
We are here to answer all of your questions
OR

Our 316Ti flexible chimney liner and chimney liner components have passed the rigorous testing at the Underwriters Laboratories with best in class status and are UL Listed. So if you are looking for UL listed chimney liner sold directly to homeowners, then look no further than Rockford Chimney