Contractor
Referral Program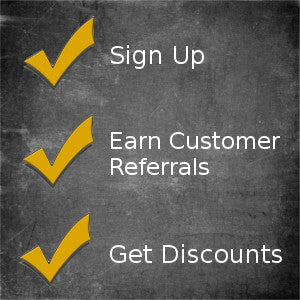 Contractor Referral Program Benefits
Simply sign up for our Contractor Program to start earning customer leads in your area and receive discounts on our products. All while our Certified Techs are here on standby if you have questions at the job site during the quoting or installation process.
If you are looking for more leads for the chimney services you offer, discount codes for the product you purchase, and support for any questions on the job site, Rockford Chimney Supply's Contractor Referral Program is for your service company!
Read about program benefits below and find the application form at the bottom of this page. The form only takes a couple of minutes to fill out.
Chimney Service Referrals
Increase your company's revenue with more leads and referrals from our Contractor Directory (Click the link to view our service map!)
Referral requests are directly emailed to you based on your location and the homeowner's location
We have over 400,000 clicks to our site each year
There is not a fee for individual referrals
Discount Codes
Instant cash savings with seasonal discount codes
Product savings to help you secure the job with the homeowner
Unlimited Tech Support
Unsure of what you're working with on the job site? Skype, email, or call our Certified Technicians for tech support on the job.
Online Videos and Monthly "Quick Read" Topics for you and your employees
PDF Measuring Guides to print and take on the job site
Free Shipping to the lower 48 states
Program Details
We make it quick and easy to become part of our Contractor Referral Program. Simply fill out this quick form located below with your business information. Once approved, we will email you all the information you need for the discount codes to use on your online orders or phone orders, free shipping, local referrals, & Certified Technician contact info.
Contractor Referral Application Form
DIY Center
(AKA 'The Rockford Files')
From video tutorials to product walkthroughs, we have a variety of DIY resources just for you! Click the button below to view our entire library.
Need Help?
We are here to answer all of your questions
OR

Our 316Ti flexible chimney liner and chimney liner components have passed the rigorous testing at the Underwriters Laboratories with best in class status and are UL Listed. So if you are looking for UL listed chimney liner sold directly to homeowners, then look no further than Rockford Chimney