Osburn 1700 Wood Burning Stove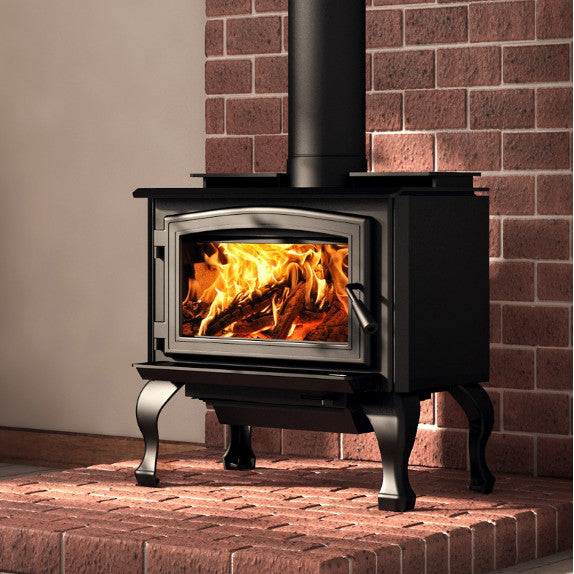 Osburn 1700 Wood Burning Stove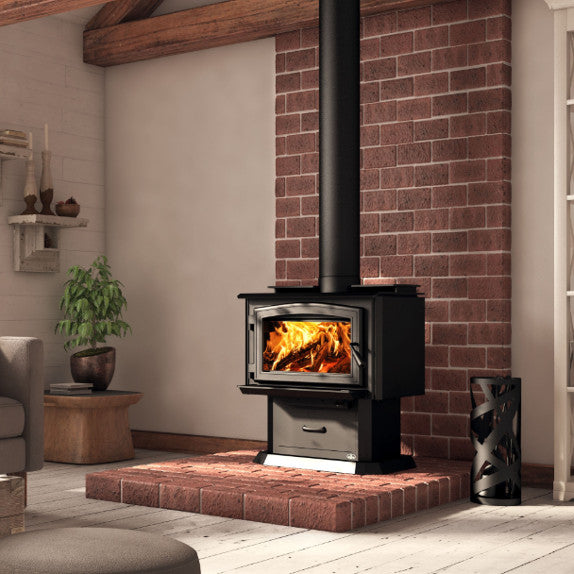 Osburn 1700 Wood Burning Stove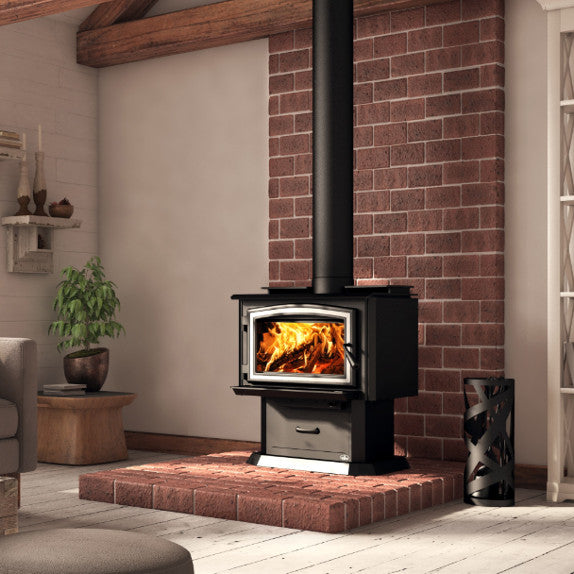 Osburn 1700 Wood Burning Stove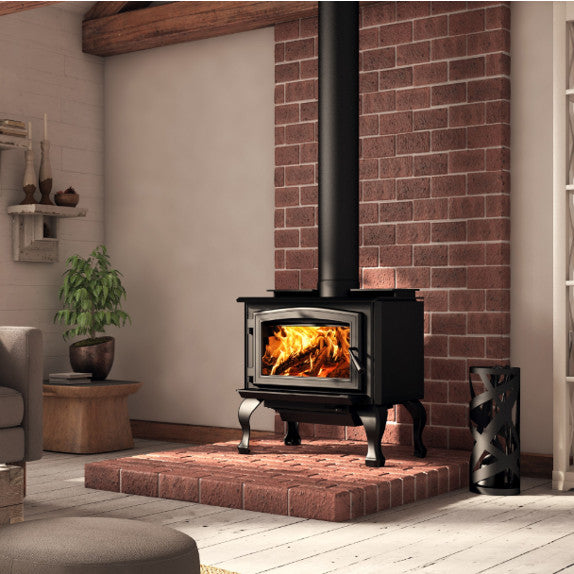 Osburn 1700 Wood Burning Stove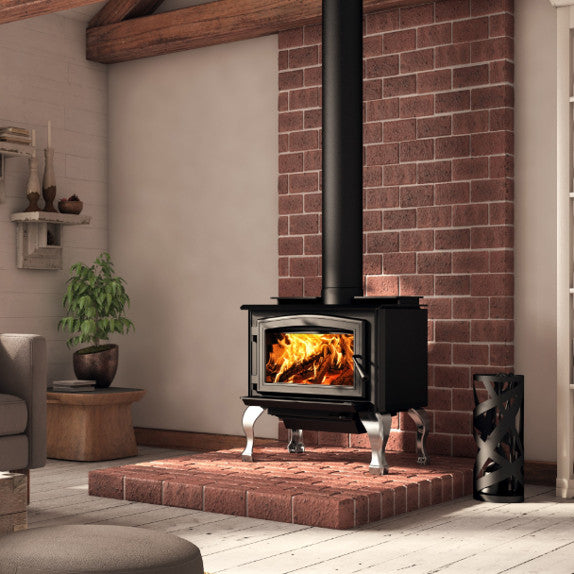 Osburn 1700 Wood Burning Stove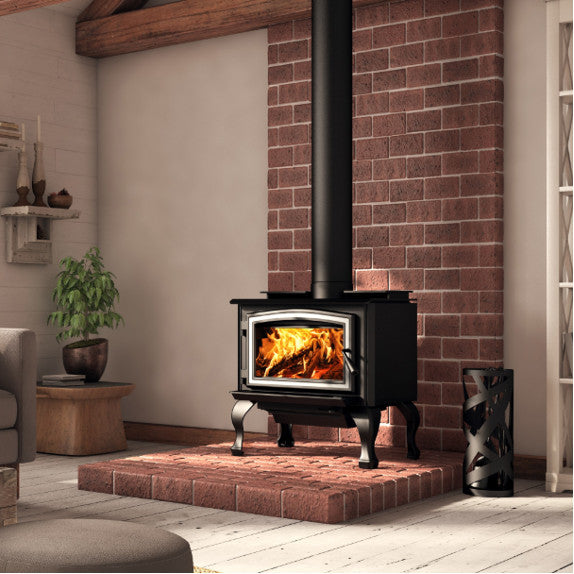 Osburn 1700 Wood Burning Stove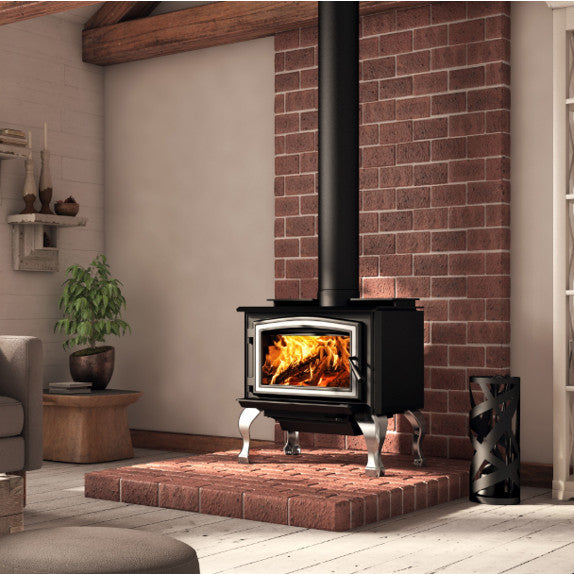 Osburn 1700 Wood Burning Stove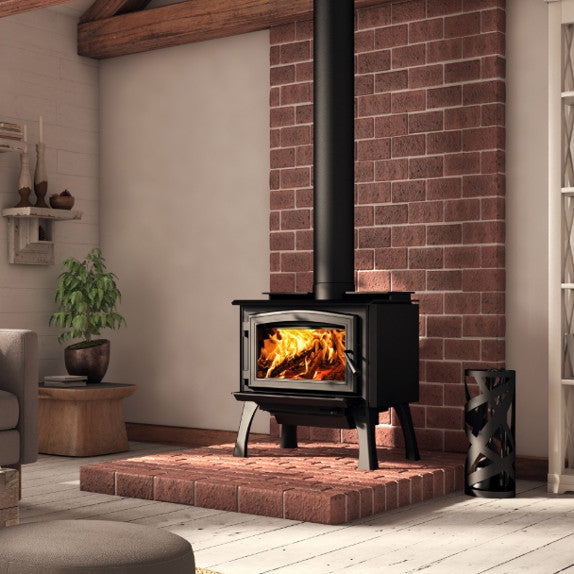 Osburn 1700 Wood Burning Stove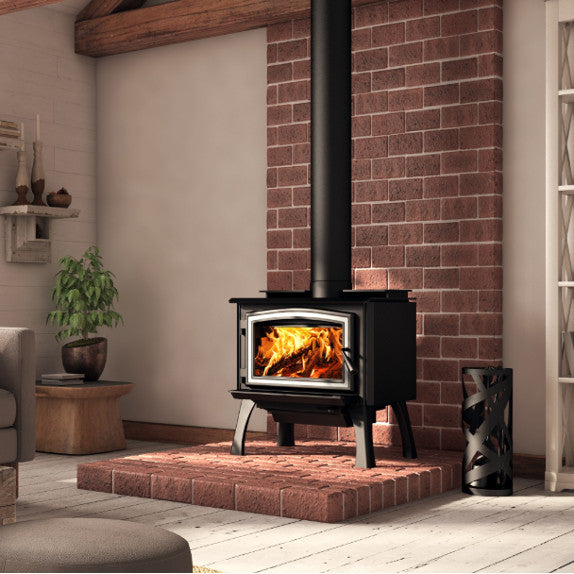 Osburn 1700 Wood Burning Stove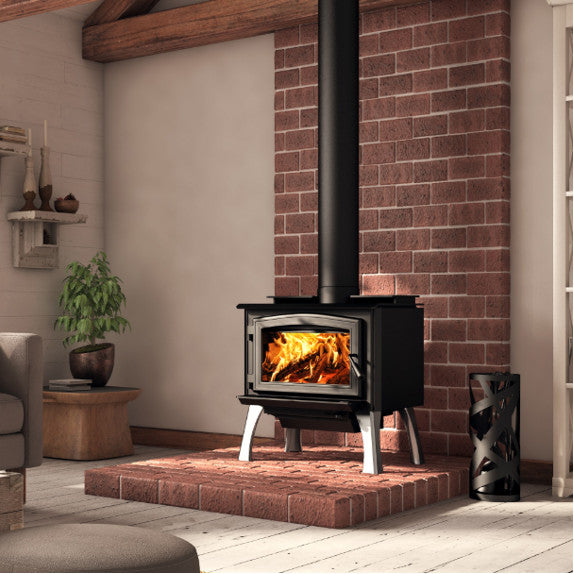 Osburn 1700 Wood Burning Stove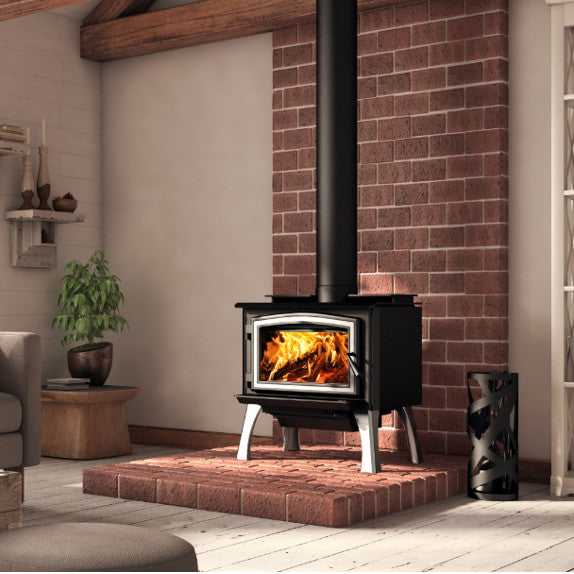 Osburn 1700 Wood Burning Stove
Description:
PRE-ORDER for ESD 10-22-2023Approx. Heating Area: 500 - 1,800 sq. ft. Max Output: 65,000 BTU/h Pedestal & Leg Options
Product Details:
The Osburn 1700 wood stove is freestanding and provides several options for the bottom supports to fit any style. Choices include traditional legs, structural legs for a more sleek design, or pedestal model. All options include an ash pan for easy cleanup and maintenance. Designed to heat your smaller spaces from 500 to 1,800 square feet. Although this is marketed as a smaller wood stove, it does not lack heating capacity with 65,000 BTU/h heat output, high density fire bricks, cast iron door, and top heat deflector to redirect heat to the front of the unit towards the room. Furthermore, the Osburn 1700 wood stove features side panels that reduce its clearances to combustibles. Again, thought for smaller spaces was key in designing this particular wood stove!
Specifications & Manual
Osburn 1700 Wood Stove Dimensions
Osburn 1700 Wood Stove Specifications
Depth - Overall
23 1/4"
Height - Overall
30 3/8"
Width - Overall
24 7/8"
Firebox dimensions (Depth)
13 1/2"
Firebox dimensions (Width)
19 5/8"
Firebox dimensions (Height)
11 7/8"
Type of Fuel
Wood
Maximum log length
18"
Log positioning
Over width
Recommended Heating Area (sq. ft.)
500-1,800
Door opening dimensions (Width)
17 1/4"
Door opening dimensions (Height)
8 3/4"
Type of Door
Single, glass with cast iron frame
Glass Surface
15 3/4" x 9 3/8"
Weight
331 lb (150 kg)
Firebox volume (cu. ft.)
1.9
Recommended chimney diameter
6"
Minimum chimney height (feet)
15'
Minimum floor protection in front of unit
18" CAN/16"USA
Glass Type
Ceramic glass
Center line of flue outlet to the back
6 5/8"
Center line of flue outlet to the side
12 1/2"
Maximum output - EPA test wood
23,300 BTU/h
Maximum output - seasoned cord wood
65,000 BTU/h
Steel thickness (top)
5/16"
Optimum efficiency
78%
Emissions (grams/hour)
1.26 g/h
Baffle
High heat-resistant C-cast
Canadian Standard (emissions)
CSA B415.1-10
USA standard (emissions)
EPA
Canadian Standard (safety)
ULC-S628
USA standard (safety)
UL 1482/UL 737
Warranty
Limited lifetime
Minimum Clearances to Combustibles
Osburn 1700 Wood Stove Minimum Clearances to Combustibles*
Single Wall Stove Pipe
Double Wall Stove Pipe
Clearance - back wall
13" US / 14 1/2" CA
6" US / 6" CA
Clearance - placed in a corner
12" US / 12" CA
12" US / 12" CA
Clearance - side wall
10" US / 10" CA
10" US / 10" CA
Clearance – top (measured from the platform on which the appliance is installed)**
84" US / 84" CA
84" US / 84" CA
Clearance - minimum floor protection in front of the fireplace
16" US / 18" CA
16" US / 18" CA
* The information given on the certification label affixed to the appliance always overrides the information published in any other media (owner's manual, catalogues, flyers, magazines and/or web sites).
** Some appliances have been tested with a low ceiling. Before setting up your unit, refer to the installation manual.
Frequently Bought Together:
DIY Center
(AKA 'The Rockford Files')
From video tutorials to product walkthroughs, we have a variety of DIY resources just for you! Click the button below to view our entire library.
Need Help?
We are here to answer all of your questions
OR

Our 316Ti flexible chimney liner and chimney liner components have passed the rigorous testing at the Underwriters Laboratories with best in class status and are UL Listed. So if you are looking for UL listed chimney liner sold directly to homeowners, then look no further than Rockford Chimney