Osburn 2500 Pellet Stove
Osburn 2500 Pellet Stove
Osburn 2500 Pellet Stove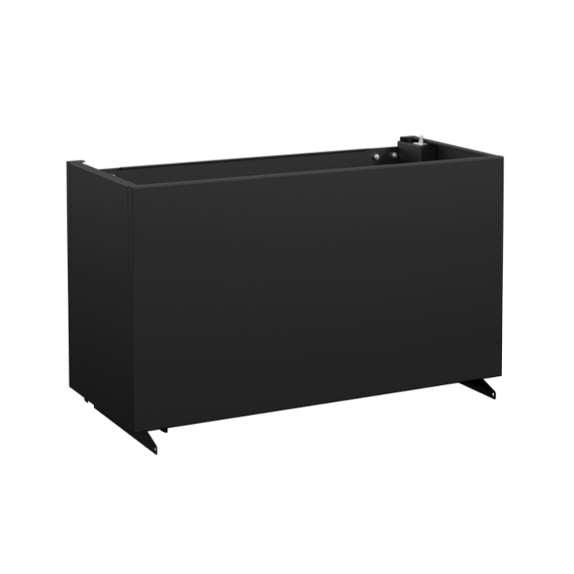 Osburn 2500 Pellet Stove
Osburn 2500 Pellet Stove
Osburn 2500 Pellet Stove
Osburn 2500 Pellet Stove
Product Details:
OsburnOThe Osburn 2500 pellet stove is manufactured with high-quality materials and is very competitively priced. This entry-level appliance has an appearance similar to a conventional wood stove. Responding largely to the next highest standards of solid fuels and environmental protection, Osburn has provided incredibly low average of particles emission for the 2500 pellet stove at less than .96 g/h. If you are looking for an easy-to-use pellet stove, the 2500 model offers easy installation, intuitive electronic control and thermostatic control. It is also easy to clean with access to removable components without tools. EPA 2020 approved.

Specifications & Manuals
Osburn 2500 Pellet Installation Manual
Osburn 2500 Pellet Operation Manual
Osburn 2500 Pellet Stove Dimensions
Osburn 2500 Pellet Stove Specifications
Fuel
Pellet
BTU Output
6,648 – 28,540 BTU/h
Hopper Capacity
60 lbs
Area Heated
500 - 2,000 sq. ft.
Burn Rate
1.2 - 4.7 lbs per hour
Maximum Burn Time
51 hours
Flue Diameter
3"
Overall Dimensions
33" H x 25 7/8" W x 30" D
Weight
276 lb.
Voltage and Frequency
120 VAC - 60 Hz
Main Control Board Fuses
8A - 250V
Average electrical power consumption (continuous operation)
1.3A - 2.5A (51W - 140W)
Blower
176 CFM Blower Included
Combustion Technology
Top-feed
Number of Intensity Levels
6
Electronic Igniter
Yes
Glass Surface Dimensions
17 1/4" W x 9 1/2" H
Optimum Efficiency
78.4%
Mobile Home Approved
Yes
Warranty
Limited Lifetime
Additional Information
Small pellets will increase or decrease the stated burn rates and burn times
Differences of plus or minus 20% may occur depending on fuel quality
THIS HEATER HAD BEEN TESTED TO ASTM E 1509, UL 1482, ULC S627, CSA B365, NFPA 211
Minimum Clearances to Combustibles
Osburn 2500 Pellet Stove Minimum Clearances to Combustibles*
Clearance - back wall
3" US / 3" CA
Clearance - placed in a corner
3" US / 3" CA
Clearance - side wall
6" US / 6" CA
Clearance – top (measured from the platform on which the appliance is installed)**
48" US / 48" CA
* The information given on the certification label affixed to the appliance always overrides the information published in any other media (owner's manual, catalogues, flyers, magazines and/or web sites).
** Some appliances have been tested with a low ceiling. Before setting up your unit, refer to the installation manual.
Frequently Bought Together:
DIY Center
(AKA 'The Rockford Files')
From video tutorials to product walkthroughs, we have a variety of DIY resources just for you! Click the button below to view our entire library.
Need Help?
We are here to answer all of your questions
OR

Our 316Ti flexible chimney liner and chimney liner components have passed the rigorous testing at the Underwriters Laboratories with best in class status and are UL Listed. So if you are looking for UL listed chimney liner sold directly to homeowners, then look no further than Rockford Chimney