Ventis Forever Zero Clearance Fireplace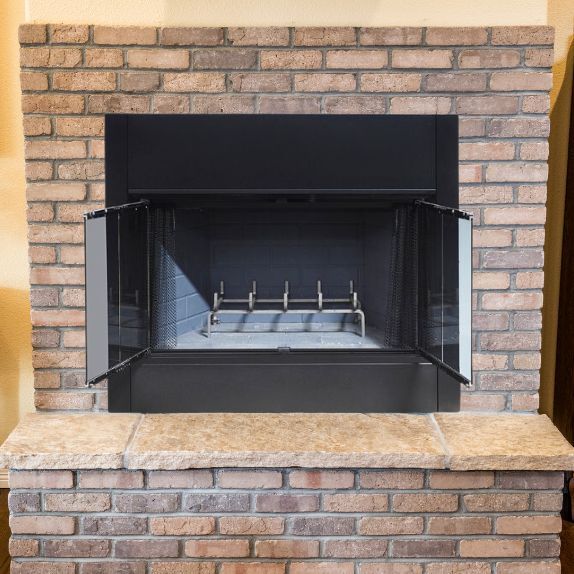 Ventis Forever Zero Clearance Fireplace
Ventis Forever Zero Clearance Fireplace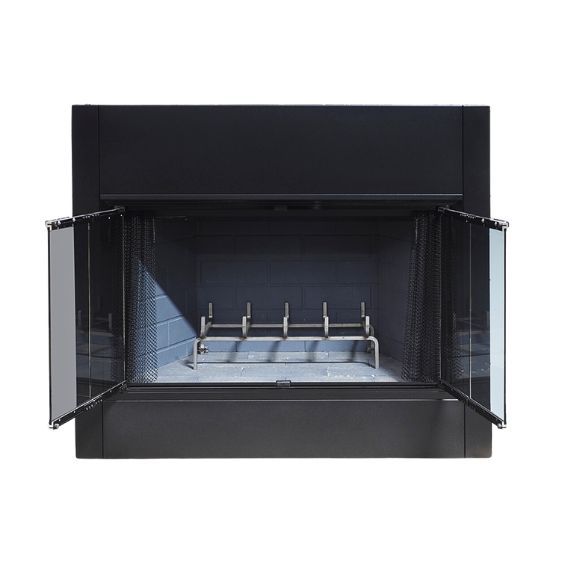 Ventis Forever Zero Clearance Fireplace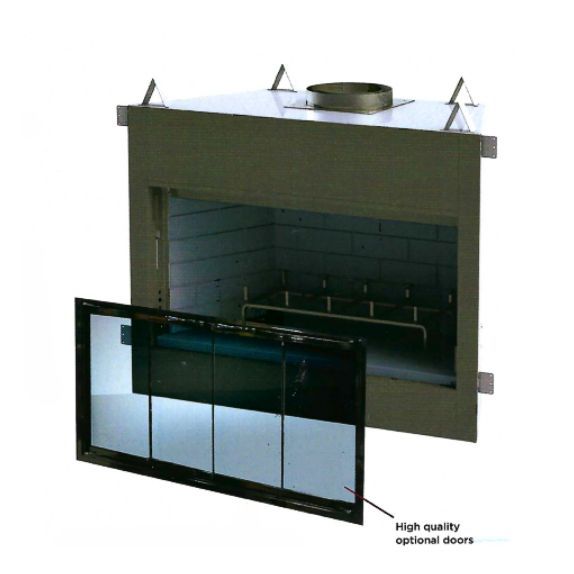 Ventis Forever Zero Clearance Fireplace
Description:
Wood Burning Zero Clearance Fireplace. Stainless steel construction. Available in 36" and 42" sizes.
Product Details:
The Ventis Forever Zero Clearance Wood Burning Fireplace is the perfect choice for new construction or replacement of your old manufactured fireplace. The Forever Fireplace will certainly last for many generations with the all stainless steel construction and quality craftsmanship. The specialty designed smoke chamber is higher than other manufacturers and is sloped to prevent resistance for the flue gas, ensuring the fireplace and chimney are drafting properly. The fully insulated firebox will keep more heat in and is lined with refractory panels for an even more efficient burn.
Not looking to burn wood? No problem! The Forever Fireplace is approved for vented and unvented gas logs sets. Optional Bi-Fold doors are available to help assist with the draft in tighter home constructions while also adding to the safety of the fireplace. An optional Trim Kit is available if you do not plan on bringing the non combustible facing material directly to the edge of the unit. This will allow you to remove the fireplace without having to cut away the non combustible facing material off of the fireplace.
If you are looking for a traditional fireplace without constructing a full masonry fireplace and chimney, the Forever Fireplace is the premier zero clearance fireplace. Available in 36" and 42" widths.
Specifications & Manual
Ventis Forever ZC Fireplace Manual
Ventis Forever Fireplace Specifications
Approved chimney pipe
8" Rock-Vent class A chimney pipe
Depth - Overall
20.863"
Height - Overall
39.421"
Width - Overall
41"
Framing dimensions (Depth)
20.875"
Framing dimensions (Front Width)
42"
Framing dimensions (Height)
39.75"
Door opening dimensions (Width)
35.625"
Door opening dimensions (Height)
16.8"
Type of Door
Optional glass Bi-fold double doors
USA standard (emissions)
Exempt
Type of Fuel
Wood
Gas log approved
Yes. (Vented and Unvented)
Type of Chimney
UL103 HT
Minimum chimney height (feet)
12'
Maximum chimney height
40'
Recommended Heating Area (sq. ft.)
N/A
Clearance to Combustibles Within Enclosure Area
Fireplace to backwall
Fireplace to sidewall
Stand-offs on top to the header
Door opening to side wall
Fireplace opening to combustible materials
½"
½"
0"
12"
48"
* The information given on the certification label affixed to the appliance always overrides the information published in any other media (owner's manual, catalogues, flyers, magazines and/or web sites).
** Some appliances have been tested with a low ceiling. Before setting up your unit, refer to the installation manual.
Frequently Bought Together:
DIY Center
(AKA 'The Rockford Files')
From video tutorials to product walkthroughs, we have a variety of DIY resources just for you! Click the button below to view our entire library.
Need Help?
We are here to answer all of your questions
OR

Our 316Ti flexible chimney liner and chimney liner components have passed the rigorous testing at the Underwriters Laboratories with best in class status and are UL Listed. So if you are looking for UL listed chimney liner sold directly to homeowners, then look no further than Rockford Chimney