4 in. Vacu-Stack Chimney Cap
Product Images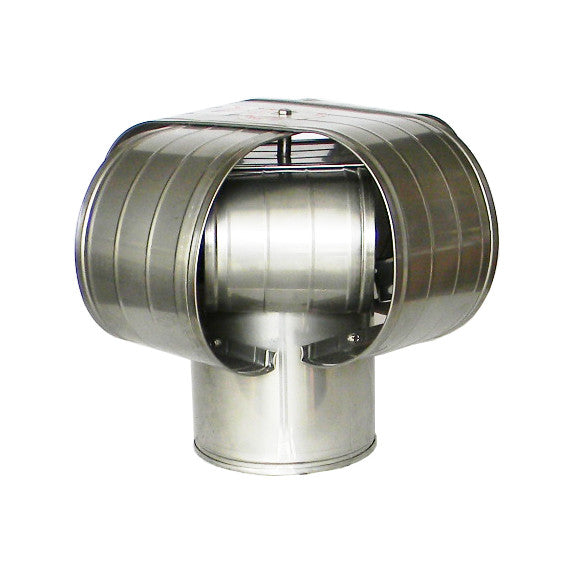 4 in. Vacu-Stack Chimney Cap
Description:
The Vacu-Stack is the premier chimney cap for solving common, wind-related chimney draft problems. Prevent wind related downdrafts with your...
Product Details:
The 4" Vacu-Stack chimney cap is the premier chimney cap for preventing wind related downdraft problems. Strong winds can make operating a tiny wood stove difficult. A strong wind is capable of pushing the smoke down the chimney pipe and into the home.
The Vacu-Stack Chimney Caps unique design creates an updraft when wind hits the cap preventing the smoke from being pushed down the chimney. The Vacu-Stack also functions as a conventional chimney cap by protecting the chimney from rain, snow, debris, and animals.
The 100% stainless steel construction will never rust and is capable of withstanding the harshest elements. The Vacu-Stack Chimney Cap is easily installed by sliding inside the chimney pipe and is held in place with a high temperature RTV silicone.
Frequently Bought Together:
DIY Center
(AKA 'The Rockford Files')
From video tutorials to product walkthroughs, we have a variety of DIY resources just for you! Click the button below to view our entire library.
Need Help?
We are here to answer all of your questions
OR

Our 316Ti flexible chimney liner and chimney liner components have passed the rigorous testing at the Underwriters Laboratories with best in class status and are UL Listed. So if you are looking for UL listed chimney liner sold directly to homeowners, then look no further than Rockford Chimney