Century Heating CW2900 Wood Burning Insert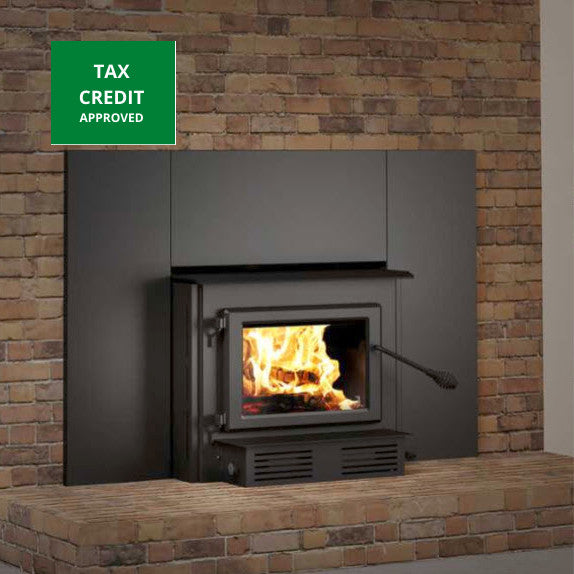 Century Heating CW2900 Wood Burning Insert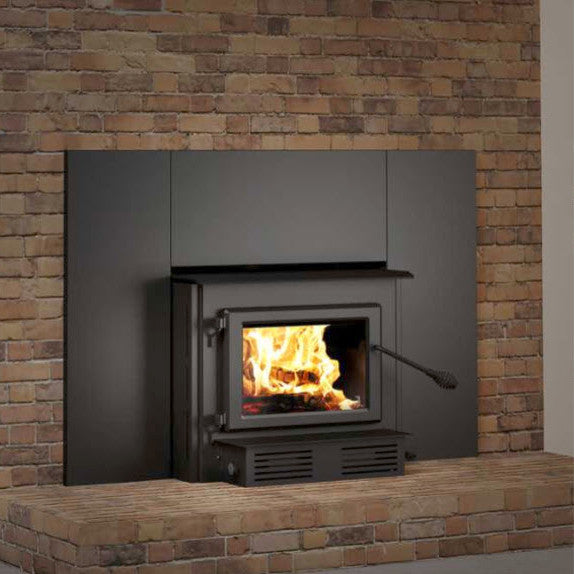 Century Heating CW2900 Wood Burning Insert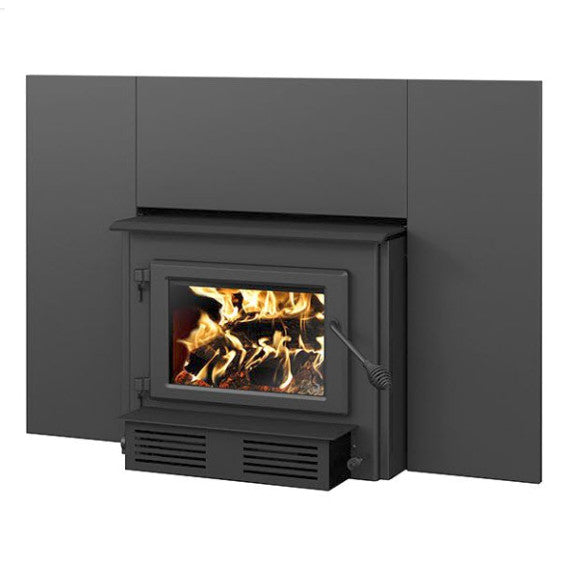 Century Heating CW2900 Wood Burning Insert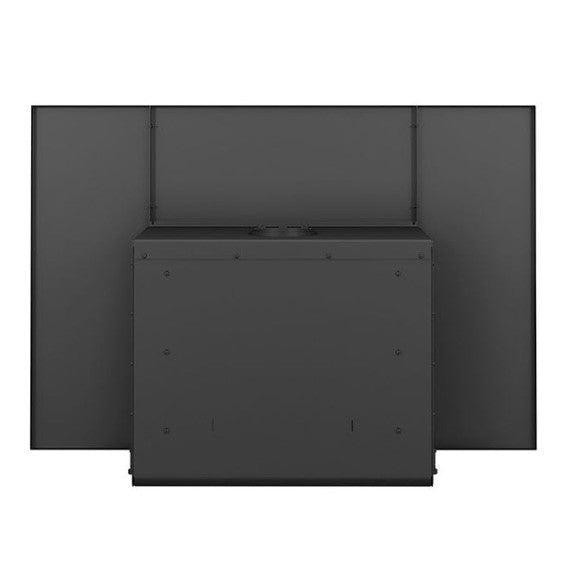 Century Heating CW2900 Wood Burning Insert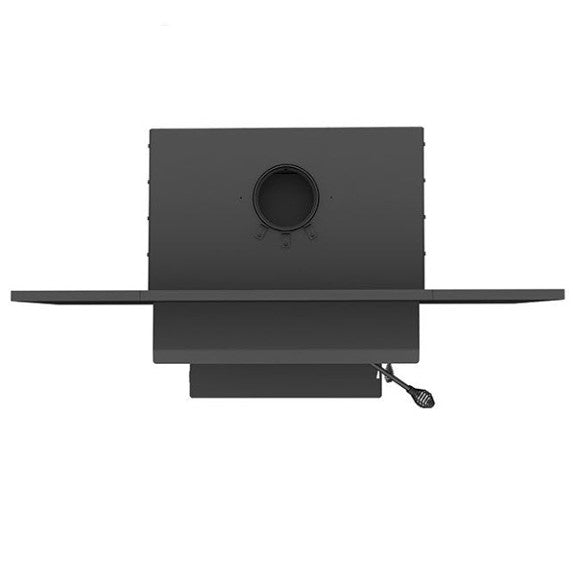 Century Heating CW2900 Wood Burning Insert
Description:
Approx. Heating Area: 2100 sq ftMax Output: 75,000 BTU/hEligible for Tax Incentive
Product Details:
The Century Heating CW2900 Wood Burning Insert is a large size wood insert that is capable of heating up to 2,100 square feet. The 2.4" cubic foot firebox holds up to a 20" log and provides up to an 8 hour burn time. This EPA rated wood insert can produce up to 75,000 BTUs and has an optimal efficiency rating of 77%. The non-catalytic stove is easy to run and operate. A powerful 144 CFM blower is included to help push the heat across the space.
The Century Heating CW2900 insert comes standard with the large 34" x 50" faceplate, there is no need to upgrade. The unique spring attachment faceplate allows you to easily set the faceplate to any hearth material. The springs will tension the faceplate to the hearth without having to set the faceplate manually. The modern design will fit with most any decor while also providing plenty of warmth in the cold winter months. It is a challenge to find a wood stove insert for under $2000, the Century Heating CW2900 wood burning insert fulfills that challenge with a great combination of function and affordability.
Specifications & Manual
Century Heating CW2900 Wood Burning Insert Installation Manual
Century Heating CW2900 Wood Burning Insert Stove Dimensions
Century Heating CW2900 Specifications
Premium quality blower included (CFM)
Optional
Certified according to applicable standards
CAN/USA accredited laboratory
Combustion technology
Non-catalytic
Stainless-steel secondary-air system
Yes
Flue outlet diameter
6"
Chimney diameter
6"
Type of chimney
CAN/ULC S629, UL 103 HT (2100 °F)
Minimum chimney height
12"
Overall dimension (Width)
28 1/2"
Overall dimension (Depth)
26 1/2"
Overall dimension (Height)
22 5/8"
Door type
Single, glass with cast iron frame
Door opening size (Width)
17 1/2"
Door opening size (Height)
9"
Glass type
Ceramic glass
Glass surface - W x H
14 7/8" x 9 1/4"
Firebox size (Width)
21"
Firebox size (Height)
11 7/8"
Firebox size (Depth)
16 1/2"
Maximum log length
20" (16" recommended)
Log positioning
Loading over width
Baffle type
High quality vermiculite
High-efficiency certified appliance
Yes, EPA 2020 approved
Canadian Standard (emissions)
CSA B415.1-10
USA Standard (emissions)
EPA
Canadian Standard (safety)
ULC S628
USA Standard (safety)
UL 1482, UL 737
Steel thickness-body
3/16"
Steel thickness-top
1/4"
Warranty
Limited 5 years
Shipping weight
415 lb (188 kg)
Fuel type
Dry cordwood
Recommended heating area
500 - 2,100 ft²
Overall firebox volume
2.4 ft³
EPA loading volume
2.02 ft³
Maximum burn time
8 h
Maximum heat output-dry cordwood
75,000 BTU/h
Minimum overall heat output rate
14,800 BTU/h (4.34 kW)
Maximum overall heat output rate
28,600 BTU/h (8.38 kW)
Average overall efficiency-dry cordwood (HHV)
69%
Average overall efficiency-dry cordwood (LHV)
74%
Optimum efficiency
77%
Optimum heat transfer efficiency
75%
Average particulate emission rate
1.54 g/h
Average CO
89.4 g/h
Minimum Clearance to Combustibles:
Clearance to Combustibles*
Canada
United States
Clearance - Combustible side wall to unit
16"
16"
Clearance - Combustible side mantle to unit
9"
9"
Clearance - Combustible top mantle to unit
27"
27"
Clearance - Top of the unit to a 12" combustible mantle shelf
27"
27"
Clearance - Base of the unit to ceiling**
84"
84"
* The information given on the certification label affixed to the appliance always overrides the information published in any other media (owner's manual, catalogues, flyers, magazines and/or web sites).
** Some appliances have been tested with a low ceiling. Before setting up your unit, refer to the installation manual.
Frequently Bought Together:
DIY Center
(AKA 'The Rockford Files')
From video tutorials to product walkthroughs, we have a variety of DIY resources just for you! Click the button below to view our entire library.
Need Help?
We are here to answer all of your questions
OR

Our 316Ti flexible chimney liner and chimney liner components have passed the rigorous testing at the Underwriters Laboratories with best in class status and are UL Listed. So if you are looking for UL listed chimney liner sold directly to homeowners, then look no further than Rockford Chimney