Chimney Liner Vertical Appliance Connector
Chimney Liner Vertical Appliance Connector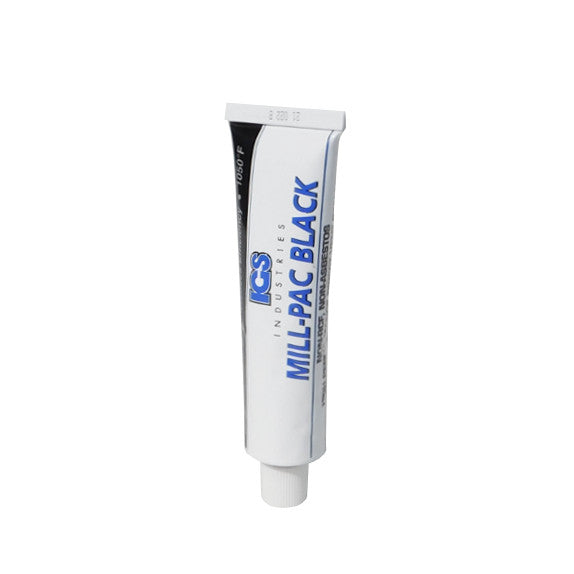 Chimney Liner Vertical Appliance Connector
Product Details:
The Vertical Appliance Connector comes in every size you can imagine and is most commonly used for connecting a round flexible chimney liner to a fireplace insert. This connector is used to connect our flexible chimney liner to a top outlet exhaust hole (vertical connection). It is the most used connector we stock! A perfect round fit every time thanks to the smooth weld technology. The liner fits into the female side, utilizing the quick connect band. The other end is ready for your appliance, fireplace, stove, or rigid stainless steel liner pipe. Depending on your exhaust hole size, you may need to crimp the male end of the connector for a perfect fit.
The 3" to 4" appliance connector will connect a 3" insert exhaust hole to our 4" flexible chimney liner.
Use the conveniently sized 90ml squeeze tube of Mill-Pac to seal the connection. Maximum temperature range 1050 degrees Fahrenheit. Product cures with heat from the appliance. Optional accessory.
Frequently Bought Together:
DIY Center
(AKA 'The Rockford Files')
From video tutorials to product walkthroughs, we have a variety of DIY resources just for you! Click the button below to view our entire library.
Need Help?
We are here to answer all of your questions
OR

Our 316Ti flexible chimney liner and chimney liner components have passed the rigorous testing at the Underwriters Laboratories with best in class status and are UL Listed. So if you are looking for UL listed chimney liner sold directly to homeowners, then look no further than Rockford Chimney