Double Wall Black Telescoping Stove Pipe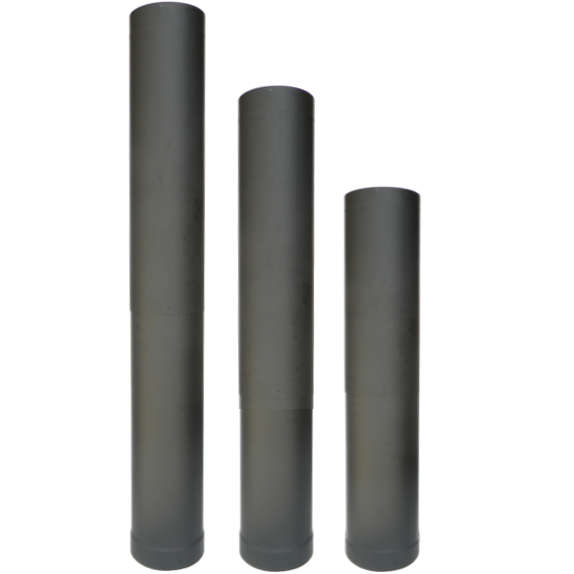 Double Wall Black Telescoping Stove Pipe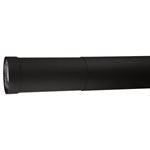 Double Wall Black Telescoping Stove Pipe

Double Wall Black Telescoping Stove Pipe
Description:
Used to achieve desired height of double wall stove pipe. Easily adjusts for a perfect fit. Several diameter options and...
Product Details:
The Double Wall Stove Pipe Telescoping sections are used to adjust the desired height of double wall stove pipe. The Double Wall Telescoping Sections eliminate time consuming cutting and crimping and easily adjust for a perfect fit. Our telescoping sections are available in three convenient lengths so you are able to complete your installation in the most efficient way. The small telescoping pipe adjusts from 18 in. to 30 in. The medium telescoping pipe adjusts from 28 in. to 50 in. The large telescoping pipe adjusts from 40 in. to 68 in.

Compatible with our black stove pipe along with Ventis, Champion, and Nexvent. Double wall stove pipe has a 6" clearance to combustible walls and 8" clearance to combustible ceilings. Fabricated with high quality 430 stainless steel inner pipe and 24 gauge black steel outer pipe.
Note: When ordering, please be sure to allow an extra 1-3/4" for overlap wherever liner sections will be joined together.
Product Video:
Frequently Bought Together:
DIY Center
(AKA 'The Rockford Files')
From video tutorials to product walkthroughs, we have a variety of DIY resources just for you! Click the button below to view our entire library.
Need Help?
We are here to answer all of your questions
OR

Our 316Ti flexible chimney liner and chimney liner components have passed the rigorous testing at the Underwriters Laboratories with best in class status and are UL Listed. So if you are looking for UL listed chimney liner sold directly to homeowners, then look no further than Rockford Chimney