Endless Summer Tabletop Citronella Fire Bowl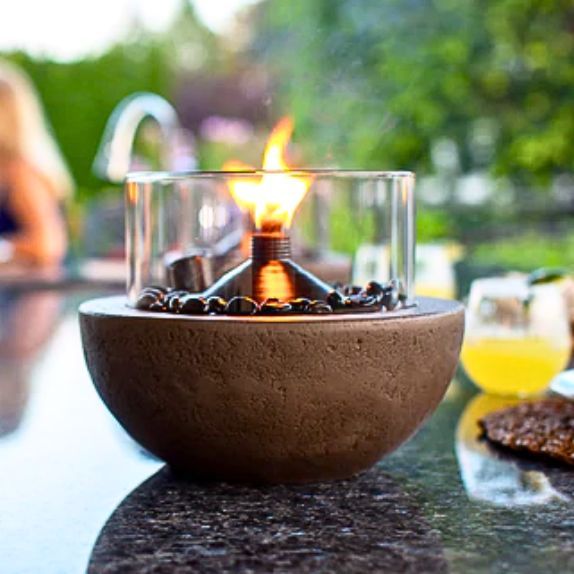 Endless Summer Tabletop Citronella Fire Bowl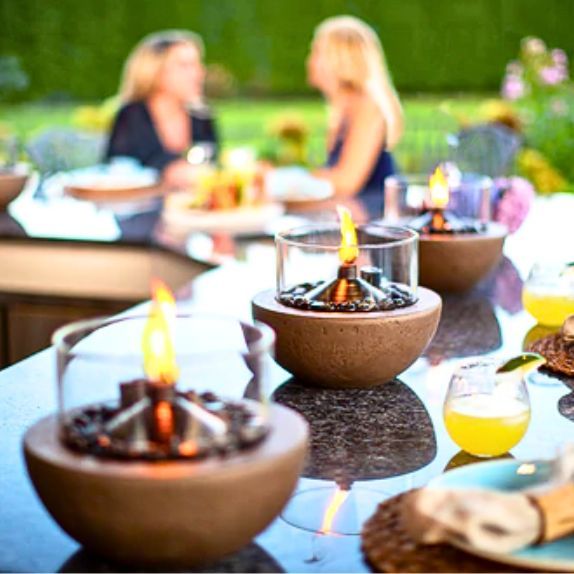 Endless Summer Tabletop Citronella Fire Bowl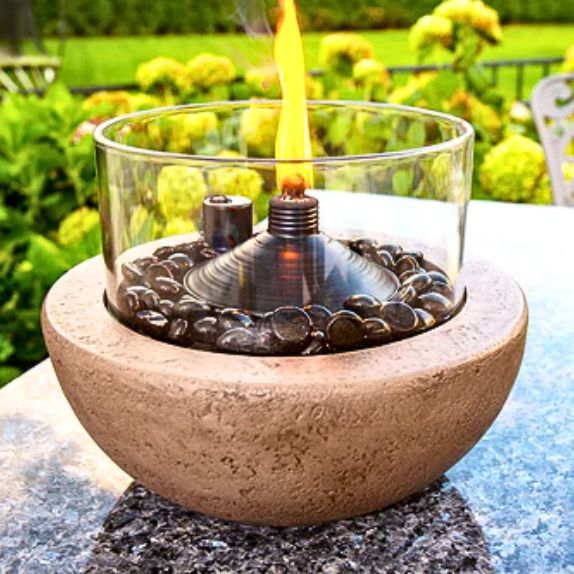 Endless Summer Tabletop Citronella Fire Bowl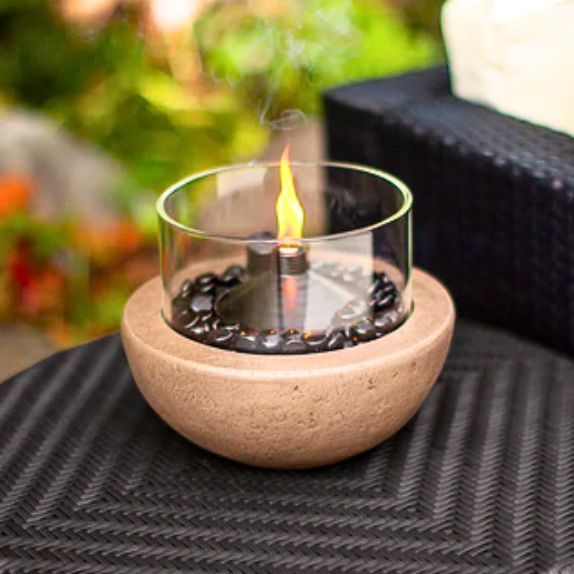 Endless Summer Tabletop Citronella Fire Bowl
Description:
Airflow technology creates hotter and longer burns. Mesh guard added for safety. Lid lifter is also included.
Product Details:
The Endless Summer Tabletop Citronella Fire Bowl is a great addition to any outdoor patio or living space. The stylish fire bowls will fit nicely with any type of patio furniture and will help create more lighting in the evenings. The Citronella filled fire bowl will help prevent pesky insects and mosquitoes from bothering you as you enjoy your outdoor space. Line up multiple fire bowls on a table or on a pathway to provide extra lighting and insect control. The Fire Bowls are filled with stones surrounding the flame for a stylish look. The brushed copper finish is a timeless design that works with any decor.
The flame is surrounded by a windshield which helps sustain the flame on windy days and a mesh guard is also included to prevent sparks from blowing on the table. The Airflow technology helps burn the citronella hot and efficiently. A lid lifter tool is included to ensure you do not get burned when putting the Fire Bowl out. If you are looking for a stylish way to keep the bugs away as you enjoy your outdoor space, the Endless Summer Tabletop Citronella Fire Bowl is the perfect choice for you.
Frequently Bought Together:
DIY Center
(AKA 'The Rockford Files')
From video tutorials to product walkthroughs, we have a variety of DIY resources just for you! Click the button below to view our entire library.
Need Help?
We are here to answer all of your questions
OR

Our 316Ti flexible chimney liner and chimney liner components have passed the rigorous testing at the Underwriters Laboratories with best in class status and are UL Listed. So if you are looking for UL listed chimney liner sold directly to homeowners, then look no further than Rockford Chimney