High Temp Red Silicone Roof Boot
Product Images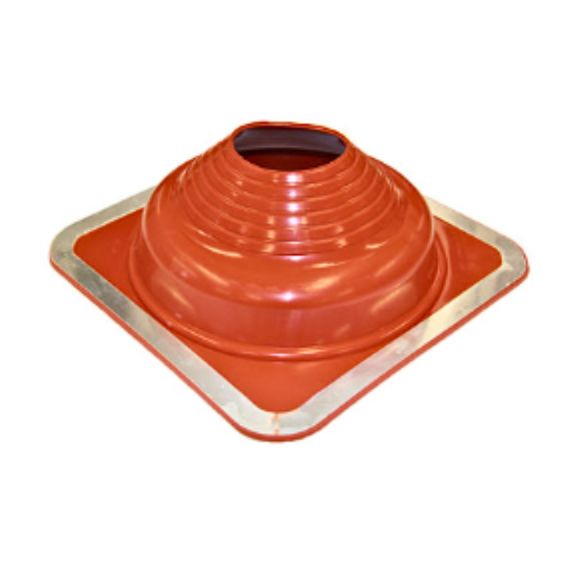 High Temp Red Silicone Roof Boot
Description:
The #5 Premium Dektite Red Silicone Roof Boot is the perfect solution to make the roof penetration watertight when passing...
Product Details:
The #5 Premium Dektite Red Silicone Roof Boot is used to make a waterproof seal for a chimney pipe that is passing through a metal roof. The Silicone Boot is also a great choice when installing a tiny wood stove in a camper, or RV with the sloped roofs.
The square base measures 12" x 12" and has an aluminum edge that will easily contour to the irregularities of a metal roof. Use metal roof screws with rubber gaskets to attach the Silicone Boot to the roof. The Red Silicone Boot is rated for high temperatures up to 480 degree Fahrenheit.
The boot can accommodate any pipe size between 4" and 8" outside diameters. Note: The Red Silicone Boot is intended for metal roofs only. It can not be used on a shingle roof. Storm collar not included.
Frequently Bought Together:
DIY Center
(AKA 'The Rockford Files')
From video tutorials to product walkthroughs, we have a variety of DIY resources just for you! Click the button below to view our entire library.
Need Help?
We are here to answer all of your questions
OR

Our 316Ti flexible chimney liner and chimney liner components have passed the rigorous testing at the Underwriters Laboratories with best in class status and are UL Listed. So if you are looking for UL listed chimney liner sold directly to homeowners, then look no further than Rockford Chimney