Mesh Bottom Plate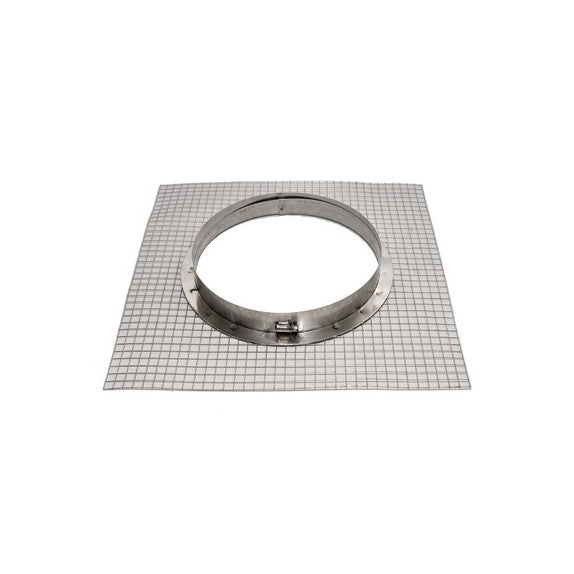 Mesh Bottom Plate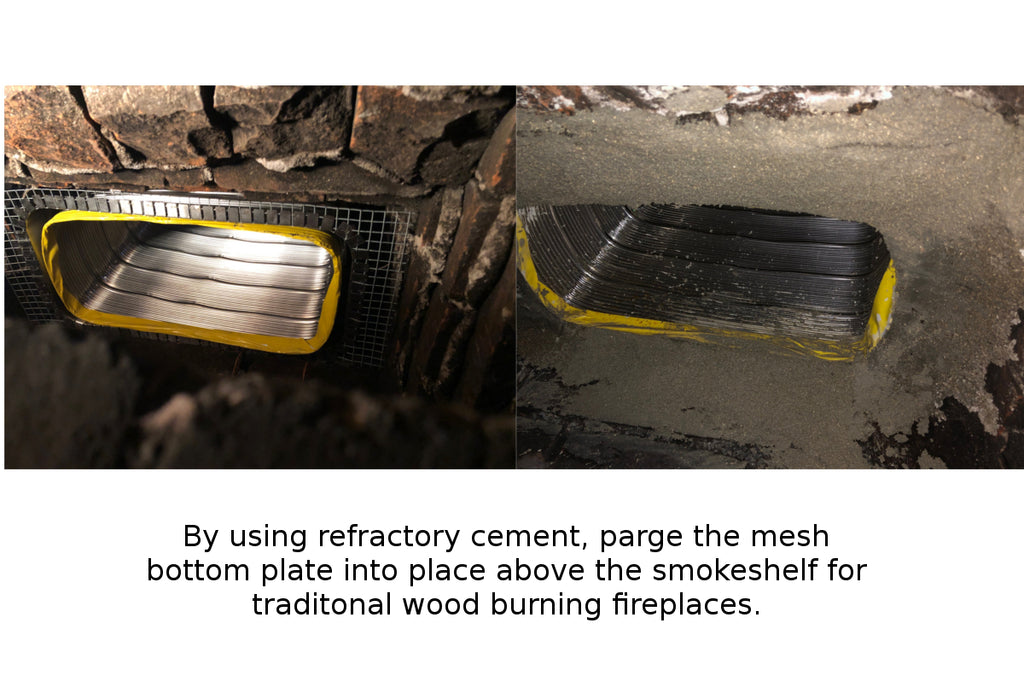 Mesh Bottom Plate
Mesh Bottom Plate
Description:
Great for transitioning from a flex liner to terminating at the smoke chamber in a standard fireplace. Our 18"x18" mesh...
Product Details:
The Mesh Bottom Plate is a great way to transition a new stainless steel chimney liner to a fireplace smoke shelf or terminate the liner in a standard fireplace. Our 18" x 18" Mesh Bottom Plate features a "quick connect" collar to secure the liner. Moldable mesh allows you to manipulate the mesh to a variety of sizes, making for a perfect finish with Everguard Refractory Cement.
Note: The 18" Diameter will have a 24" x 24" mesh plate. All Mesh Bottom Plates are made custom per order.
Choose the optional add-on Chamber Safe Refractory Parging Material to parge the bottom plate into place. Rated for temperatures up to 2650 degrees Fahrenheit. 5 gallon container.
Not what you're looking for? If we don't have it, our custom shop will build it, usually within 48 hours!
Frequently Bought Together:
DIY Center
(AKA 'The Rockford Files')
From video tutorials to product walkthroughs, we have a variety of DIY resources just for you! Click the button below to view our entire library.
Need Help?
We are here to answer all of your questions
OR

Our 316Ti flexible chimney liner and chimney liner components have passed the rigorous testing at the Underwriters Laboratories with best in class status and are UL Listed. So if you are looking for UL listed chimney liner sold directly to homeowners, then look no further than Rockford Chimney