Napoleon Vector 38 Linear Direct Vent Gas Fireplace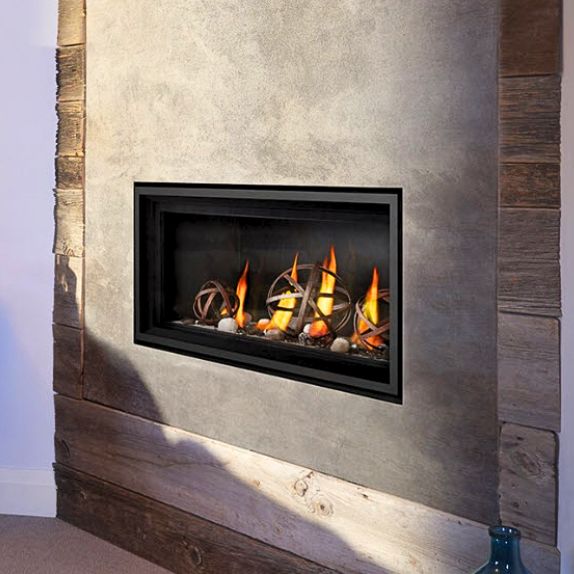 Napoleon Vector 38 Linear Direct Vent Gas Fireplace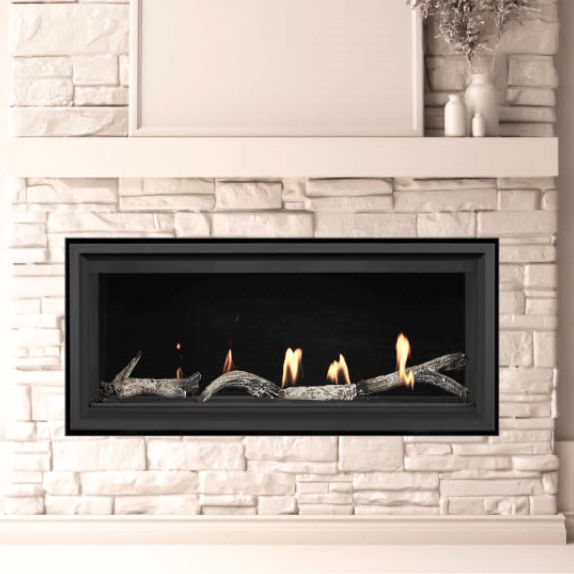 Napoleon Vector 38 Linear Direct Vent Gas Fireplace
Napoleon Vector 38 Linear Direct Vent Gas Fireplace
Napoleon Vector 38 Linear Direct Vent Gas Fireplace
Product Details:
The Napoleon Vector 38 linear direct vent gas fireplace offers a sleek and contemporary design with customizable options to fit your home's decor. The Divinity flame pattern provides heightened peaks and valleys for the flames which span across the width of the fireplace. Sit back and relax as you enjoy the flames radiant glow shining brightly through the clear glass bed illuminating the firebox. Napoleon's trademark Night Light feature utilizes multi-colored LED lights beneath the ember bed that provides a gentle glow to the room when the fireplace is not being used.
Napoleon's compact design makes for simple framing and installation. Thanks to the drastically reduced temperatures you can mount your television, sound bar or artwork above the fireplace. Even with the reduced temperatures above the fireplace, the Vector 38 linear fireplace still produces up to 30,000 BTUs to provide additional heat to the space in the cold winter months. The electric ignition starts the fireplace easily and you are able to control the fireplace from any of your mobile devices with Napoleon's bluetooth eFire app.
Choose between the Beach Fire Kit, the Contemporary Log Kit or Nickel Stix Designer Fire Art Kit for the logs sets to tailor the fireplace to your home's design. The optional Shore Fire Kit can be added to the log sets to add more dimension to the fireplace making it look as if the fire was coming through the beach. The 1" Finish Trim is a good option to seal the small gap between the fireplace and the facing material to provide a finished look. If your home is not equipped with natural gas, no problem. A natural gas to propane conversion kit is available or homes with just propane. These options will ensure the Vector 38 linear fireplace fits your home's style. Choose the Napoleon Vector 38 Linear gas fireplace for a luxurious gas fireplace which will surely be the focal point of any room it is in.
Specifications & Manual
Napoleon Vector 38 Linear Direct Vent Gas Fireplace Installation Manual
Napoleon Vector 38 Linear Direct Vent Gas Fireplace See Through Specifications
Napoleon Vector 38 Linear Direct Vent Gas Fireplace
Fuel Type
Natural Gas
Product Height (in)
41 3/16"
Product Width (in)
53 5/16"
Product Depth (in)
19 13/16"
Glass / Viewing Height (in)
18 5/8"
Glass / Viewing Width (in)
40 3/4""
Framing Depth
20 1/8"
Framing Height
73"
Framing Width
53 13/16"
Total MAX (BTU)
30,000
Exhaust Location
Top
Vent Type
Direct Vent
Recommended Vent Manufacturers
Direct Vent Pro, Direct Temp, Ventis, Pro-Form, SureSeal
Vent Size
4" Inner, 6 5/8" Outer
Frequently Bought Together:
DIY Center
(AKA 'The Rockford Files')
From video tutorials to product walkthroughs, we have a variety of DIY resources just for you! Click the button below to view our entire library.
Need Help?
We are here to answer all of your questions
OR

Our 316Ti flexible chimney liner and chimney liner components have passed the rigorous testing at the Underwriters Laboratories with best in class status and are UL Listed. So if you are looking for UL listed chimney liner sold directly to homeowners, then look no further than Rockford Chimney