Osburn 2000 Wood Burning Insert
Osburn 2000 Wood Burning Insert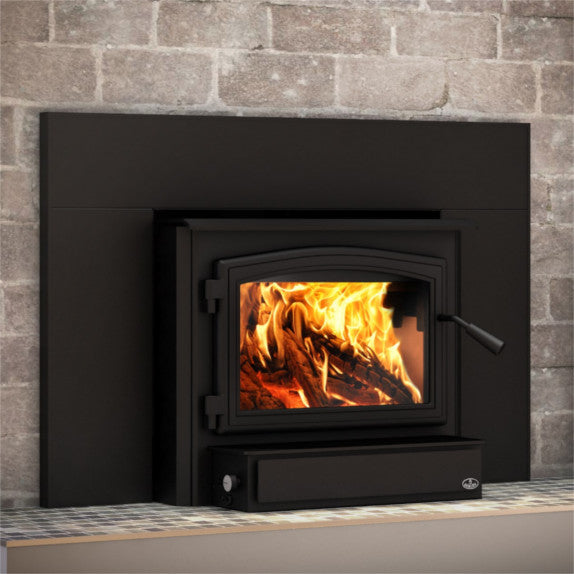 Osburn 2000 Wood Burning Insert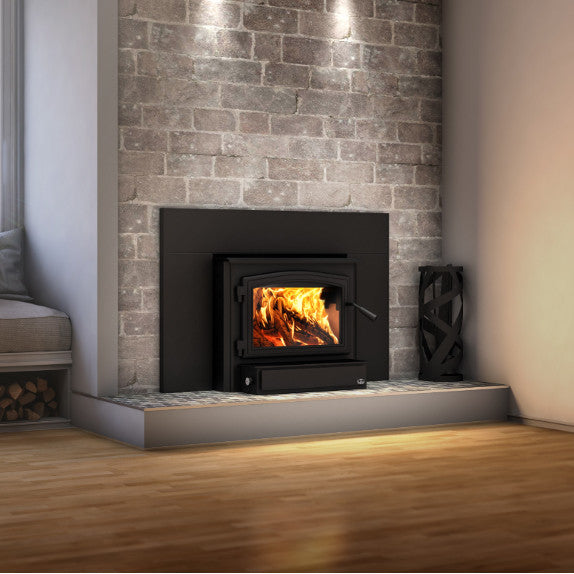 Osburn 2000 Wood Burning Insert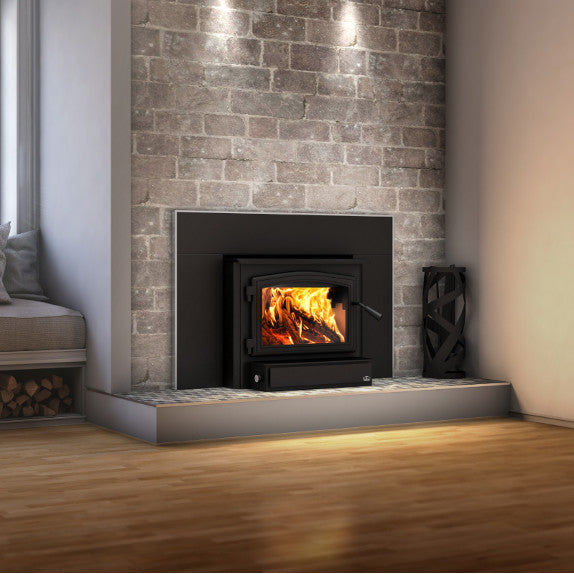 Osburn 2000 Wood Burning Insert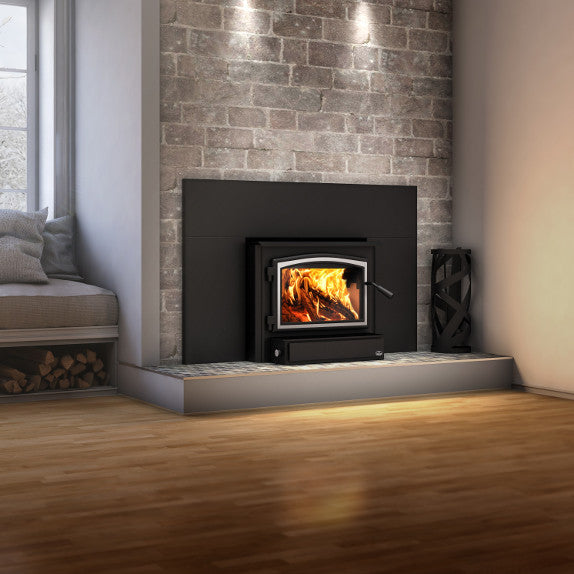 Osburn 2000 Wood Burning Insert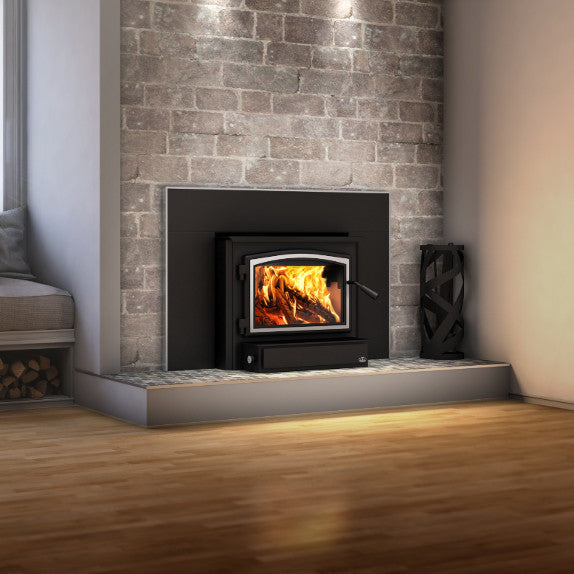 Osburn 2000 Wood Burning Insert
Product Details:
With its 2.4 cubic foot firebox, the Osburn 2000 insert is 2020 EPA compliant and offers an alternative to the people who love its freestanding counterpart. The two models share the same high quality combustion properties and many of the same features. The Osburn 2000 fireplace insert comes with a standard high-power, heat-activated 144CFM fan strategically positioned to redistribute the heat from the firebox into the room. The 2000 insert is designed to receive an optional faceplate that can cover a masonry hearth up to 32 inches (81 cm) high and 50 inches (127 cm) wide. The door overlay is available in black or brushed nickel plated finishes. The faceplate trims are available in black or nickel.
Specifications & Manual
Osburn 2000 Wood Insert Manual
Osburn 2000 Wood Insert Dimensions
Osburn 2000 Insert Specifications
Minimum fireplace opening (Height)
23 3/8"
Minimum fireplace opening (Width)
28 7/8"
Minimum fireplace opening (Depth)
15 3/4"
Firebox dimensions (Height)
11 7/8"
Firebox dimensions (Width)
21"
Firebox dimensions (Depth)
16 3/4"
Height - Overall
23 1/8"
Width - Overall
28 3/8"
Depth - Overall
26 3/8"
Door opening dimensions (Height)
9"
Door opening dimensions (Width)
17 1/2"
Type of Door
Single, glass with cast iron frame
Recommended Heating Area (sq. ft.)
500-2100
Blower Included
Yes
Firebox volume (cu. ft.)
2.4
Maximum log length
20"
Log positioning
Over width
Glass Surface
10 1/4" X 17 1/8"
Glass Type
Ceramic glass
Weight
407 lb (185 kg)
Type of Chimney (°F)
Liner - ULC-S635, CAN/ULC-S640, UL1777
Type of Fuel
Wood
Maximum heat output - seasoned cord wood
75,000 BTU/h
Maximum output - EPA test wood
28,600 BTU/h
Center line of flue outlet to the back
6 7/8"
Center line of flue outlet to the side
13 1/2"
Canadian Standard (emissions)
CSA B415.1-10
USA standard (emissions)
EPA 2020
Canadian Standard (safety)
ULC S628
USA standard (safety)
UL 1482 / UL737
Steel thickness (body)
3/16"
Steel thickness (top)
5/16"
Optimum efficiency
77 %
Emissions (grams/hour)
1.54 g/h
Recommended chimney diameter (inches)
6
Baffle
High heat-resistant C-cast
Warranty
Limited lifetime
Minimum Clearances to Combustibles
Osburn 2000 Insert Minimum Clearances to Combustibles*
Clearance – top (measured from the platform on which the appliance is installed)**
84"
Clearance – combustible side mantle to unit
9"
Clearance – combustible top mantle to unit
27"
Clearance – combustible side wall to unit
16"
Clearance – minimum floor protection in front of the appliance
16" US / 18" CA
Clearance – top shelf to unit
27"
* The information given on the certification label affixed to the appliance always overrides the information published in any other media (owner's manual, catalogues, flyers, magazines and/or web sites).
** Some appliances have been tested with a low ceiling. Before setting up your unit, refer to the installation manual.
Frequently Bought Together:
DIY Center
(AKA 'The Rockford Files')
From video tutorials to product walkthroughs, we have a variety of DIY resources just for you! Click the button below to view our entire library.
Need Help?
We are here to answer all of your questions
OR

Our 316Ti flexible chimney liner and chimney liner components have passed the rigorous testing at the Underwriters Laboratories with best in class status and are UL Listed. So if you are looking for UL listed chimney liner sold directly to homeowners, then look no further than Rockford Chimney