Rock-Vent Pellet Pipe - 304L Inner / Galvalume Unpainted Outer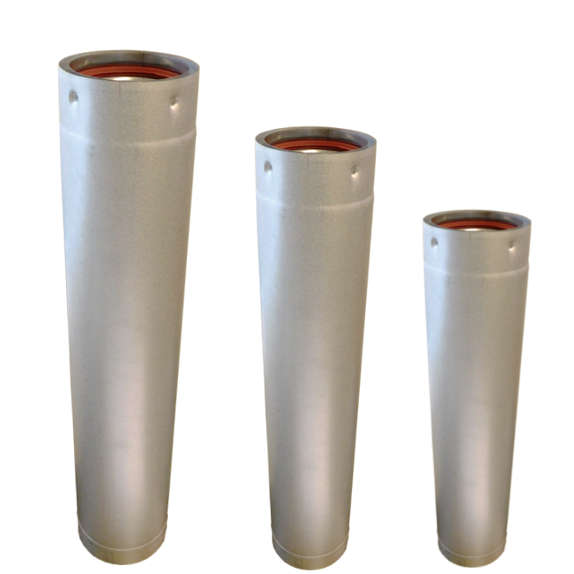 Rock-Vent Pellet Pipe - 304L Inner / Galvalume Unpainted Outer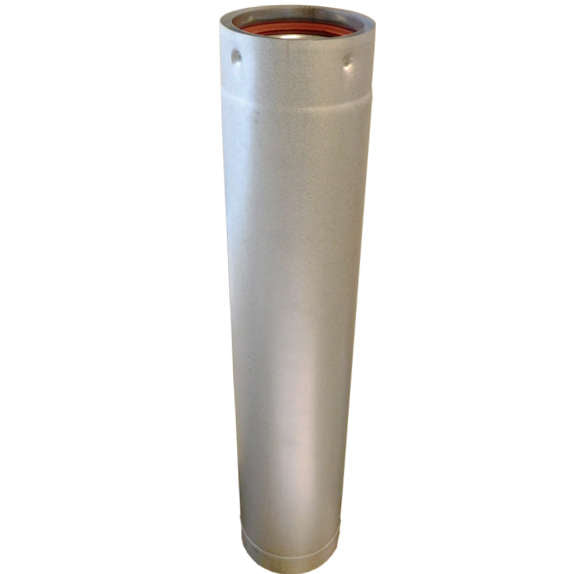 Rock-Vent Pellet Pipe - 304L Inner / Galvalume Unpainted Outer
Description:
Safely vent your pellet stove for a direct vent through-the-wall install, to vent vertically through combustibles, or as connector stove...
Product Details:
Rock-Vent Pellet Pipe is fabricated with a 304L stainless steel inner wall with a galvalume outer wall to safely vent pellet stoves that are direct vented through the wall or venting vertically passing through combustibles such as ceilings and floors.

The unique quick connect screw-less system offers an easy installation while also providing a revolutionary gasket seal which prevents all leaks without having to rely on silicone like most other manufactures. Rock-Vent Pellet Pipe is constructed of a 304L stainless steel inner wall at .016 thickness and a galvalume outer wall at .018 thickness. U.L. listed ULC/ORD-C44 to allow a 1" clearance to combustible material. Rock-Vent Pellet Pipe is also U.L. listed and approved to be used as B-Vent, which can be used to vent lower efficiency gas furnaces and hot water heaters. Note: Pipe overlap is 1.5 inches.
Frequently Bought Together:
DIY Center
(AKA 'The Rockford Files')
From video tutorials to product walkthroughs, we have a variety of DIY resources just for you! Click the button below to view our entire library.
Need Help?
We are here to answer all of your questions
OR

Our 316Ti flexible chimney liner and chimney liner components have passed the rigorous testing at the Underwriters Laboratories with best in class status and are UL Listed. So if you are looking for UL listed chimney liner sold directly to homeowners, then look no further than Rockford Chimney