Ventis Vented Gas Log Set Additional Media
Ventis Vented Gas Log Set Additional Media
Ventis Vented Gas Log Set Additional Media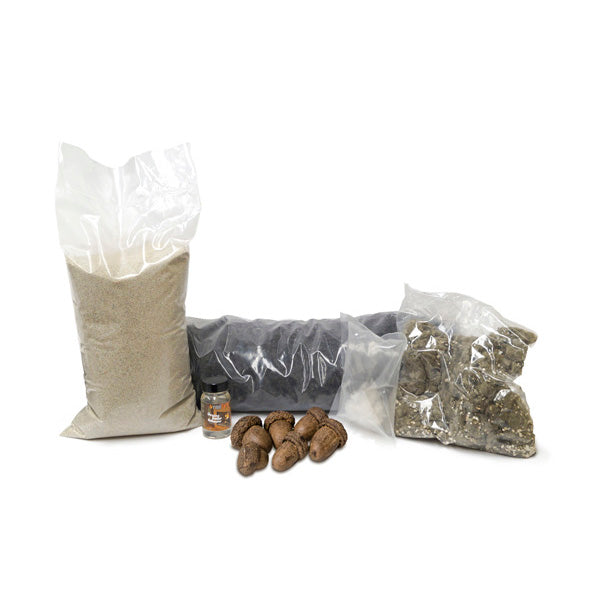 Ventis Vented Gas Log Set Additional Media
Description:
The additional media kits are available to add decor to your Ventis gas log sets. Options include pincones, acorns, sand,...
Product Details:
Looking to spruce up and personalize your gas log set? Choose between the Decor Pack or the Refresher Pack to do just the trick!

Decor Pack
The Decor Pack with Bryte Coals will accent your log set perfectly. Natural looking acorns, pinecones, and small pieces of wood will add to the aesthetics of the log set. Bryte Coals are included to truly make the ember bed glow.
Refresher Pack
The Refresher Pack is available for both natural gas and propane burners and includes everything you need to bring your ember bed back to life. Or, for you to personalize the log set as you prefer. Sand, ember glow, lava-fyre granules, vermiculite granules and acorn decor are all included in the Refresher Pack.
Frequently Bought Together:
DIY Center
(AKA 'The Rockford Files')
From video tutorials to product walkthroughs, we have a variety of DIY resources just for you! Click the button below to view our entire library.
Need Help?
We are here to answer all of your questions
OR

Our 316Ti flexible chimney liner and chimney liner components have passed the rigorous testing at the Underwriters Laboratories with best in class status and are UL Listed. So if you are looking for UL listed chimney liner sold directly to homeowners, then look no further than Rockford Chimney