Moisture Meters for Firewood
July 19, 2023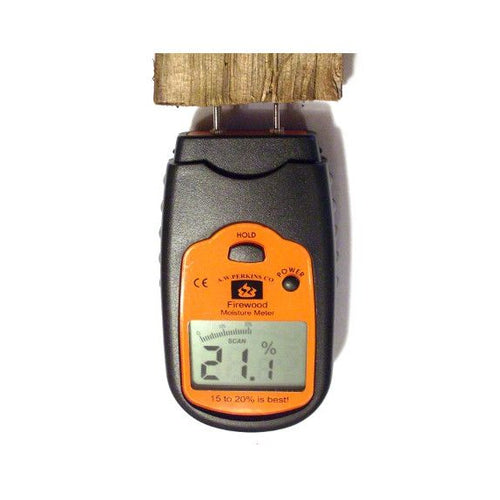 Moisture Meters are a MUST item for anyone burning wood in their stove or insert. From a safety perspective, the less moisture in the firewood means less creosote production.
What you are measuring is the amount of moisture. The drier the wood, the better heat output you will have, along with less smoke, which means your stove door glass should stay cleaner.
Once you remove the cover on the Moisture Meter you will notice a couple of prongs. Meters will vary, but you will have either 2 or 4 of them. These prongs will be what you push into your firewood to get the reading of the moisture content. (Some meters are pinless, they use an electromagnetic sensor pad)
You will have a better indication of the water in the firewood if you check the face of a newly split section and not the ends of the wood. This information can help you to determine if your firewood is ready for use.
DIY Center
(AKA 'The Rockford Files')
From video tutorials to product walkthroughs, we have a variety of DIY resources just for you! Click the button below to view our entire library.
Need Help?
We are here to answer all of your questions
OR

Our 316Ti flexible chimney liner and chimney liner components have passed the rigorous testing at the Underwriters Laboratories with best in class status and are UL Listed. So if you are looking for UL listed chimney liner sold directly to homeowners, then look no further than Rockford Chimney