3 in. x 20 ft. 316Ti Stainless Steel Chimney Liner Kit with Appliance Insert Connector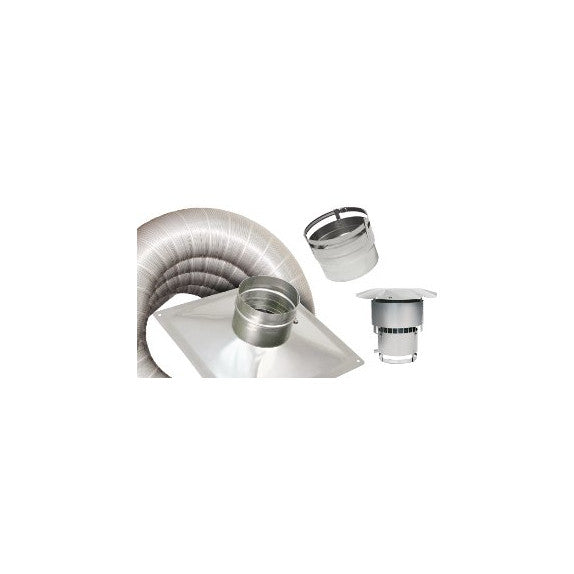 3 in. x 20 ft. 316Ti Stainless Steel Chimney Liner Kit with Appliance Insert Connector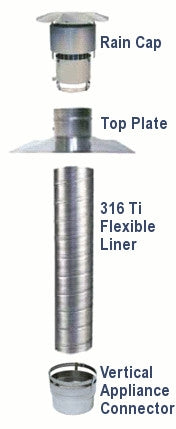 3 in. x 20 ft. 316Ti Stainless Steel Chimney Liner Kit with Appliance Insert Connector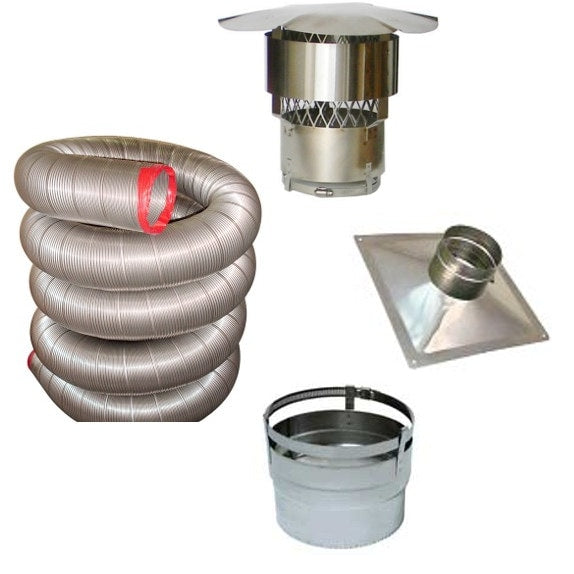 3 in. x 20 ft. 316Ti Stainless Steel Chimney Liner Kit with Appliance Insert Connector
Product Details:
3 Inch x 20 Feet Chimney Liner Kit with tee connector, no sag top plate, and chimney cap.
Applications: Wood, Pellet, Gas, Oil, and Coal Burning Appliances
Need a different size or type of chimney liner? Click here for more options!
100% stainless steel and made in the USA.
Note: The round liner sizes in the menu below are inside diameters.
RFLEX320AC
IN STOCK
This Rockford Chimney Liner Kit includes:
Premium Stainless Steel Flexible Chimney Liner (316Ti Titanium). The liner is air and water tight sealed. 7 seams with 10 corrugations between each seam. These liners have the very best flexibility and strength combined on today's market. When they heat up they expand, when they cool down they contract, cutting down and fighting against creosote build up. Need help with chimney liner size?
No Sag Top Plate with a Quick Connect Collar to support the liner at the top of your chimney. The sloped design with diagonal creases prevents water from collecting on the top plate and leaking into the flue. So durable you can stand on it and it will not sag!
Deluxe Quick Connect Rain Cap with screen and wind guard. It installs in a snap! You can easily fasten the quick connect clamp to the collar of the top plate and you're done. Looks great, and sturdy too! In a tornado your roof will come off before this tears off.
Vertical Appliance (Insert) Connector The liner fits into the female side, utilizing the quick connect band. The other end is ready for your insert, fireplace, stove, or other appliance. A perfect round fit every time thanks to the smooth weld technology.
Support - Toll free phone support, Call a CSIA Certified Technician Today
Lifetime Warranty - Transferable if you should ever sell your house
Don't see what you need?Build your custom chimney liner kit here
---
For a wider selection of connectors and accessories, see our chimney liner kit page.
---
Frequently Bought Together:
DIY Center
(AKA 'The Rockford Files')
From video tutorials to product walkthroughs, we have a variety of DIY resources just for you! Click the button below to view our entire library.
Need Help?
We are here to answer all of your questions
OR

Our 316Ti flexible chimney liner and chimney liner components have passed the rigorous testing at the Underwriters Laboratories with best in class status and are UL Listed. So if you are looking for UL listed chimney liner sold directly to homeowners, then look no further than Rockford Chimney