Bird Cage Chimney Pot
Bird Cage Chimney Pot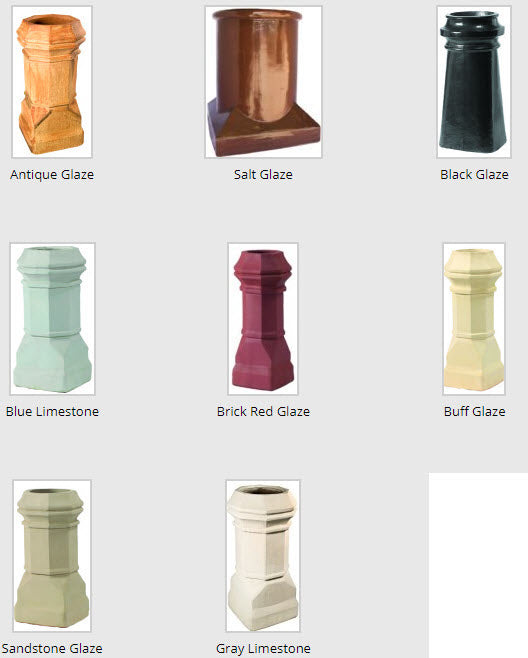 Bird Cage Chimney Pot
Description:
Height: 18 in.Base ID: 11 3/4 in.Brand: Superior Clay
Product Details:
Height: 18 in.
Base ID: 11 3/4 in.
Brand: Superior Clay
The Bird Cage Chimney Pot is offered in 8 glaze colors as an optional add-on. A colored glass coating is fired onto the clay chimney pot for a beautiful finish and added durability. The glass coating is extremely durable and will not fade or peel. Typically, glaze finishing adds an extra 4-6 weeks to the order processing timeline.
Warning! Do not use decorative chimney tops on any pre-engineered or prefabricated fireplace/chimney system (sometimes referred to as zero-clearance fireplaces) without written consent from the manufacturer. Improper installation of these products in conjunction with these various metal flue systems could result in fire and/or carbon monoxide buildup resulting in property damage and/or death.
Frequently Bought Together:
DIY Center
(AKA 'The Rockford Files')
From video tutorials to product walkthroughs, we have a variety of DIY resources just for you! Click the button below to view our entire library.
Need Help?
We are here to answer all of your questions
OR

Our 316Ti flexible chimney liner and chimney liner components have passed the rigorous testing at the Underwriters Laboratories with best in class status and are UL Listed. So if you are looking for UL listed chimney liner sold directly to homeowners, then look no further than Rockford Chimney