Stainless Steel Multi-Flue Cap with Hip and Ridge Lid, Outside Mount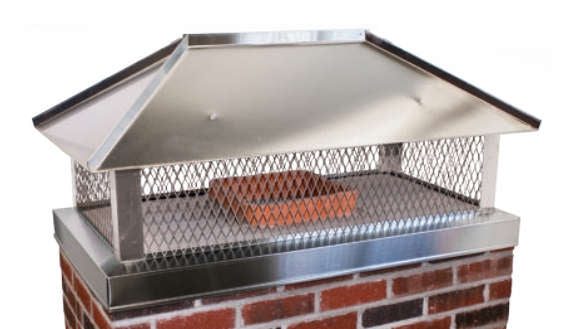 Stainless Steel Multi-Flue Cap with Hip and Ridge Lid, Outside Mount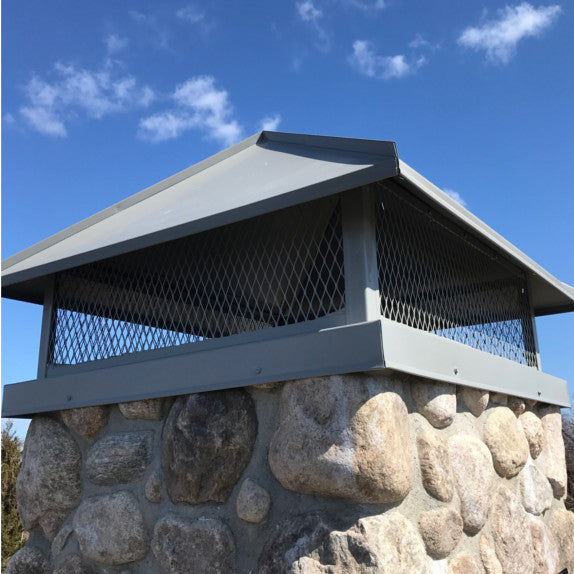 Stainless Steel Multi-Flue Cap with Hip and Ridge Lid, Outside Mount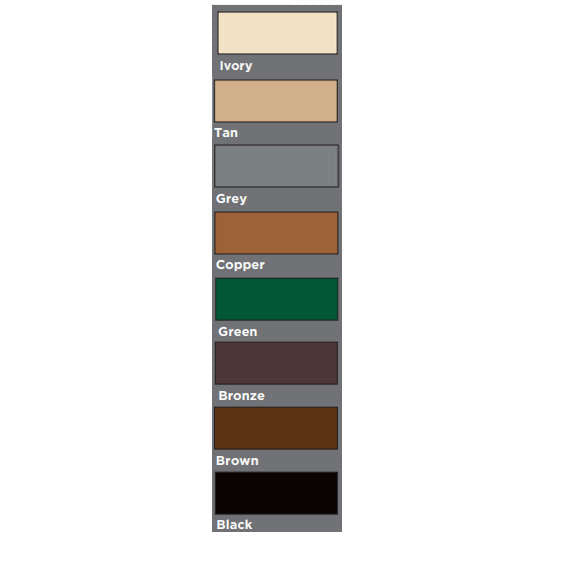 Stainless Steel Multi-Flue Cap with Hip and Ridge Lid, Outside Mount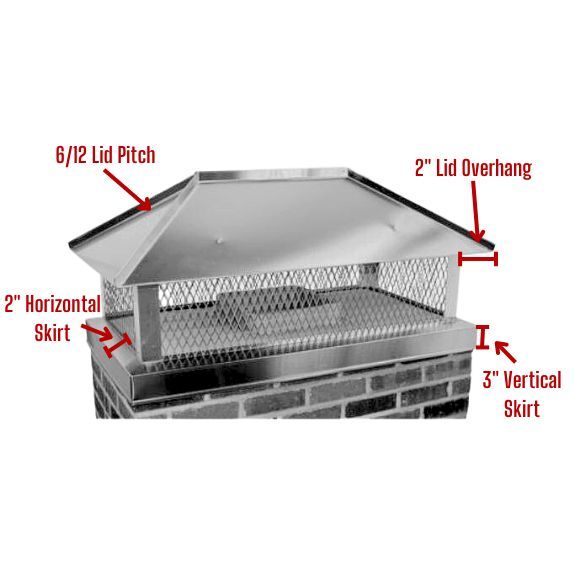 Stainless Steel Multi-Flue Cap with Hip and Ridge Lid, Outside Mount
Description:
Outside Mount, Hipe & Ridge Lid multi flue caps are made per order for the perfect fit. Features 2" overhang,...
Product Details:
The Outside Mount, Hip and Ridge Lid Multi Flue Cap features 2" lid overhang, 3/4" mesh, 6/12 Lid Pitch, Self-Locking Serrated Flange Nuts, Removable Lid, Easily Adjusting Mounting Flanges, 24 Gauge Stainless Steel.
Powder Coating Available (Approximately 25% additional) Call or Email for Quote - Read More About Powder Coating
We recommend adding at least 1/4" extra allowance to the length and width exact measurements of the brick chimney. Screen height size is recommended to be at least 6" taller than the top of the flue.
Note: Stainless Steel Multi-Flue Caps are made custom per order and are non-returnable.
Fabrication time is currently 2 weeks due to item popularity.
Frequently Bought Together:
DIY Center
(AKA 'The Rockford Files')
From video tutorials to product walkthroughs, we have a variety of DIY resources just for you! Click the button below to view our entire library.
Need Help?
We are here to answer all of your questions
OR

Our 316Ti flexible chimney liner and chimney liner components have passed the rigorous testing at the Underwriters Laboratories with best in class status and are UL Listed. So if you are looking for UL listed chimney liner sold directly to homeowners, then look no further than Rockford Chimney