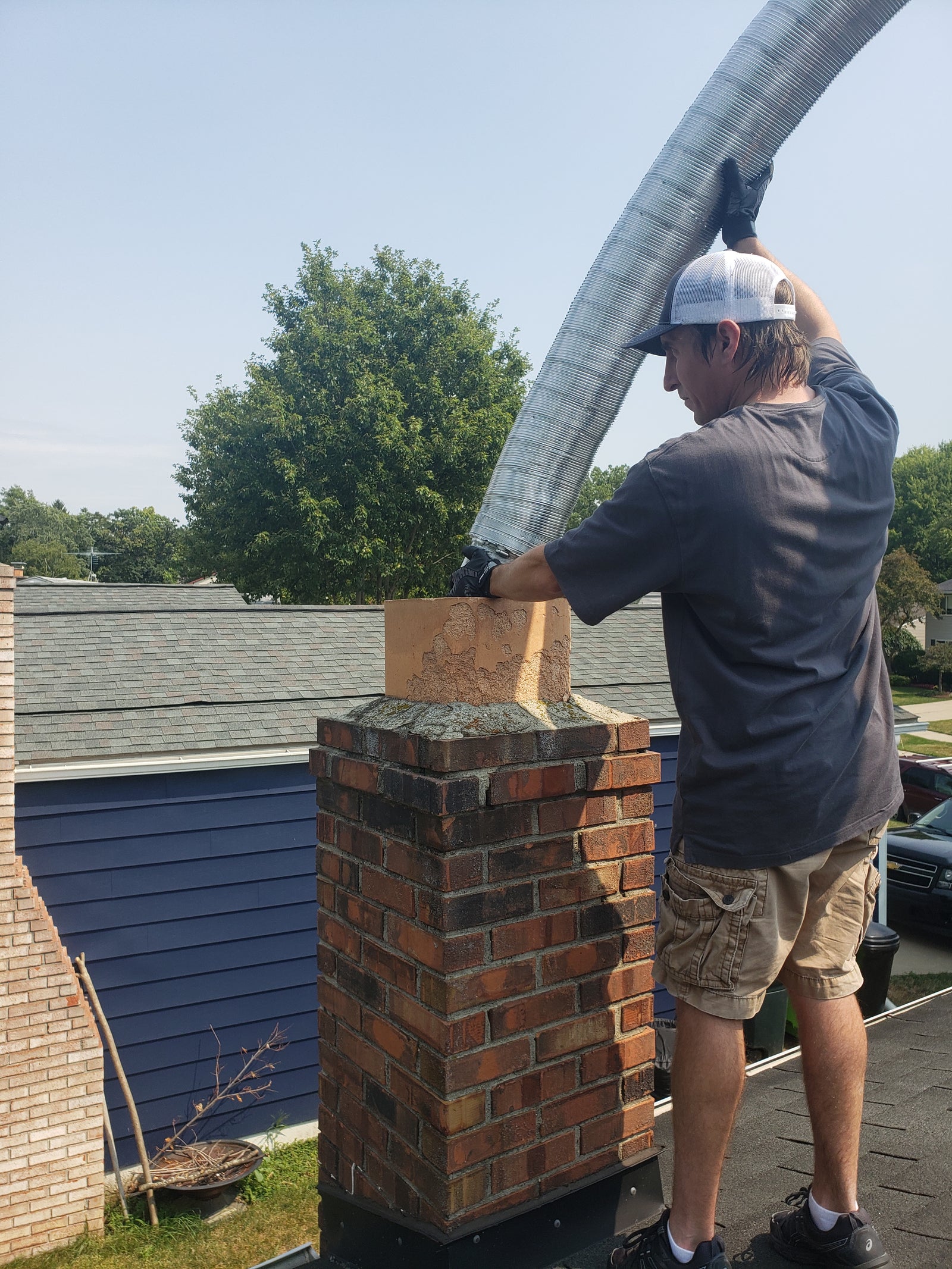 Rockford has it all
So you can get it done
Featured Products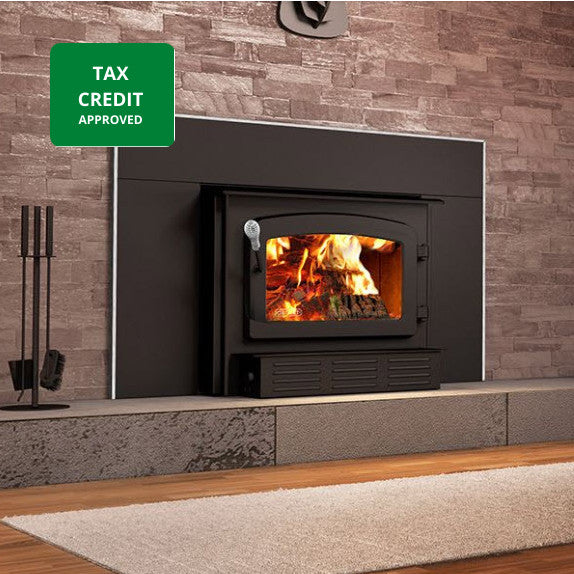 Drolet Escape 1800-I Wood Burning Insert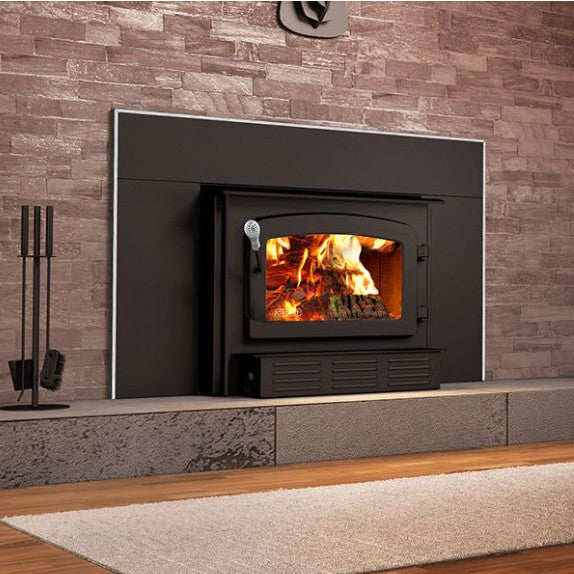 Drolet Escape 1800-I Wood Burning Insert
Drolet Escape 1800-I Wood Burning Insert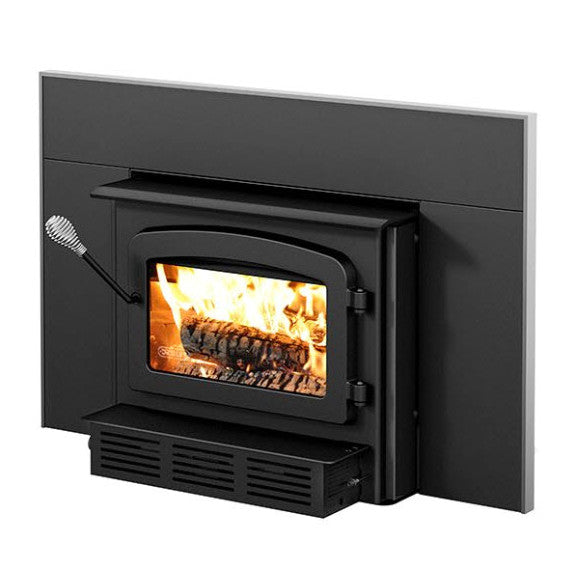 Drolet Escape 1800-I Wood Burning Insert
Drolet Escape 1800-I Wood Burning Insert
As low as$1,639.00
Applications: The Drolet Escape 1800-I Wood Burning Fireplace Insert is a versatile and affordable wood insert. This affordable wood insert is a great way to update an old inefficient fireplace and provide extra warmth in the cold winter months. With a heating area of up to 2100 square ft., The Escape 1800-I wood insert is sure to lower your heating bills. It has a maximum operating burn time of 8 hours... Read More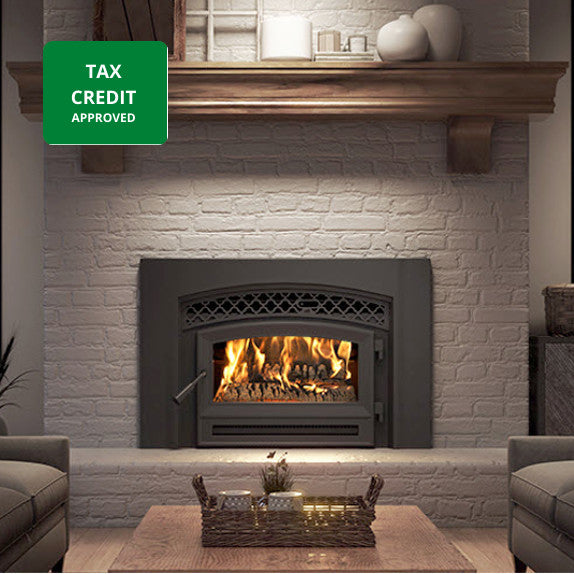 Enerzone Destination 1.9-I Wood Insert
Enerzone Destination 1.9-I Wood Insert
Enerzone Destination 1.9-I Wood Insert
As low as$2,399.00
Applications: The Enerzone Destination 1.9-I Wood Burning Insert has a unique tapered shape that is designed to fit in the smallest of masonry fireplaces. The compact size of the Destination 1.9-I insert provides an impressive HHV rating of 75%, one of the highest in its category. The 1.03 cubic ft EPA rated loading volume is capable of handling up to a 17" log and offers a maximum burn time of up... Read More
Drolet Escape 2100 Wood Burning Stove
Drolet Escape 2100 Wood Burning Stove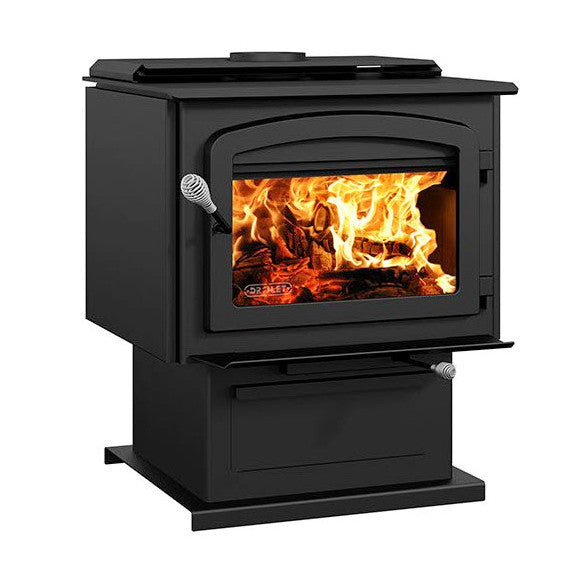 Drolet Escape 2100 Wood Burning Stove
Drolet Escape 2100 Wood Burning Stove
Drolet Escape 2100 Wood Burning Stove
Drolet Escape 2100 Wood Burning Stove
Drolet Escape 2100 Wood Burning Stove
$1,849.00
Applications: The Drolet Escape 2100 is a powerful yet economical stove. The 3.5 cubic foot fire box can handle a log up to 22". With a firebox of that size, the wood stove is capable of heating up to 2,700 square feet while producing up to 110,000 BTU's and a max burn time of up to 10 hours. The Drolet Escape 2100 meets all the EPA standards while going above and... Read More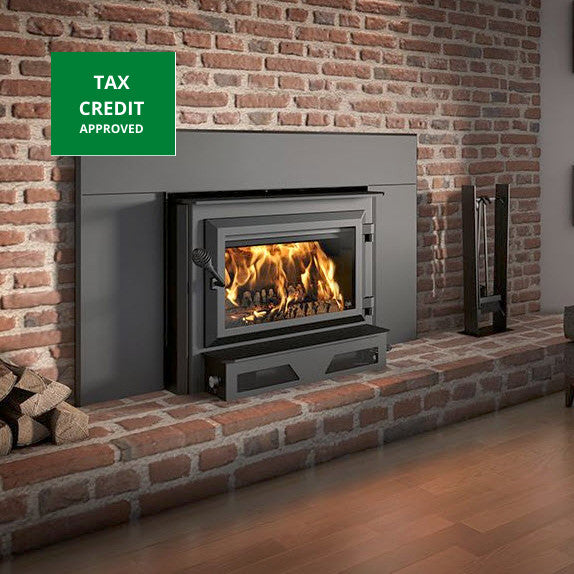 Ventis HEI240 Wood Burning Insert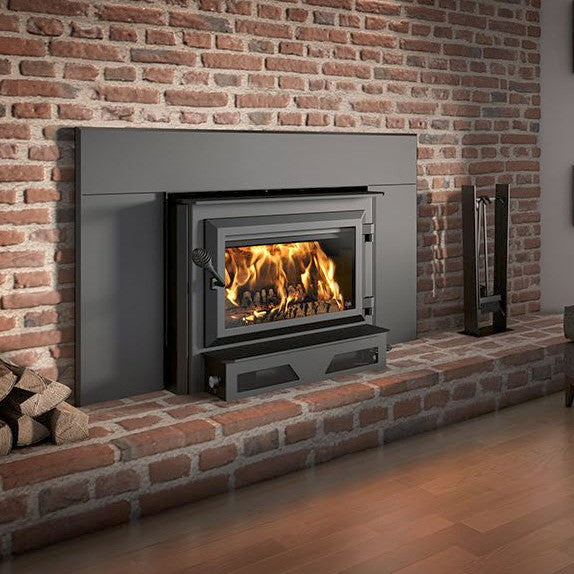 Ventis HEI240 Wood Burning Insert
As low as$2,651.00
Applications: Are you tired of losing all the heat from your old traditional fireplace? The Ventis HEI240 Wood Burning Insert is an ideal choice for updating your inefficient fireplace. The 2.4 cubic ft firebox is capable of holding up to an 18" log and offers a max burn time of 8 hours on one load of wood. It produces up to 70,000 BTUs and heats up to 2,100 square feet. The... Read More
Century Heating CW2100 Wood Burning Insert
Century Heating CW2100 Wood Burning Insert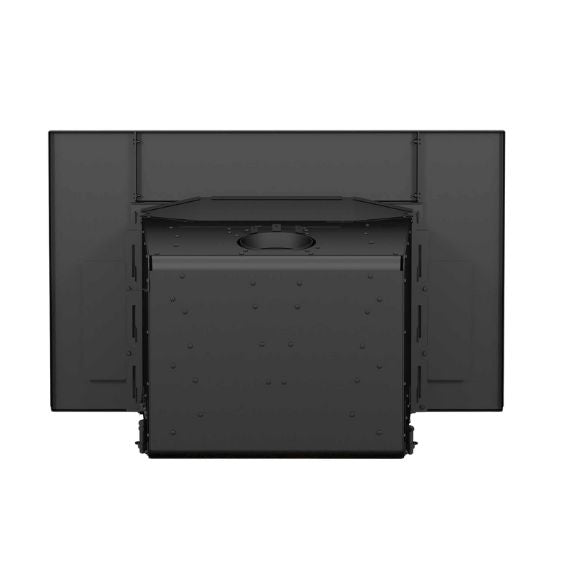 Century Heating CW2100 Wood Burning Insert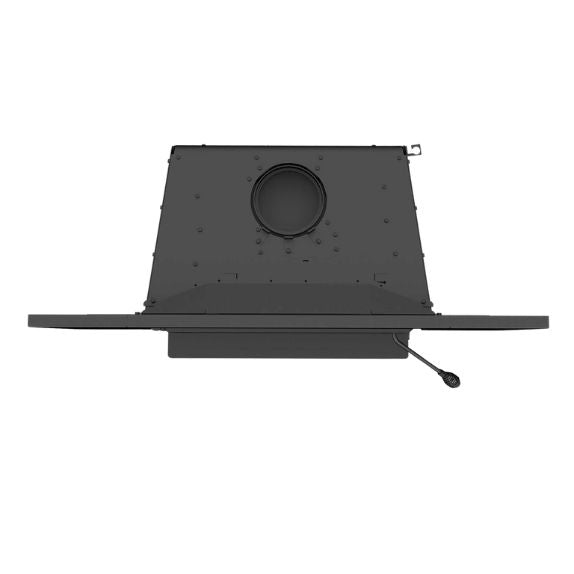 Century Heating CW2100 Wood Burning Insert
$1,199.00
Applications:     The Century Heating CW2100 is a small compact wood fireplace insert that will fit the smallest of masonry fireplaces. While the firebox is on the smaller end of the spectrum, the CW2100 is capable of accepting up to a 17" log. Producing up to 45,000 BTUs makes the CW2100 insert capable of heating up to 1,200 square feet. A powerful 110 CFM blower is included to help push... Read More
Englander 15-W06 Wood Stove with Blower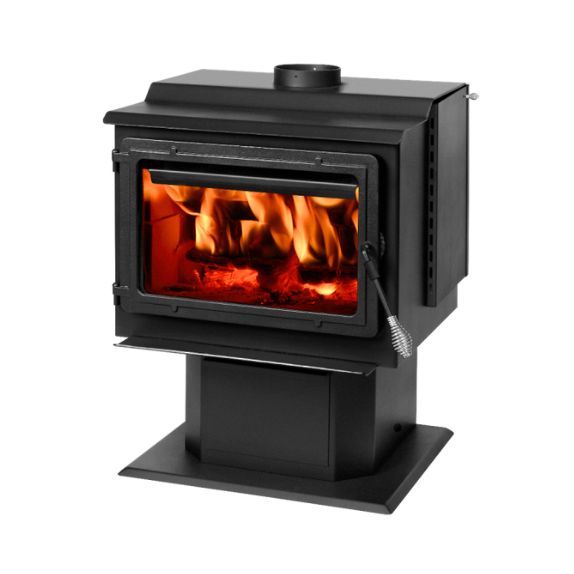 Englander 15-W06 Wood Stove with Blower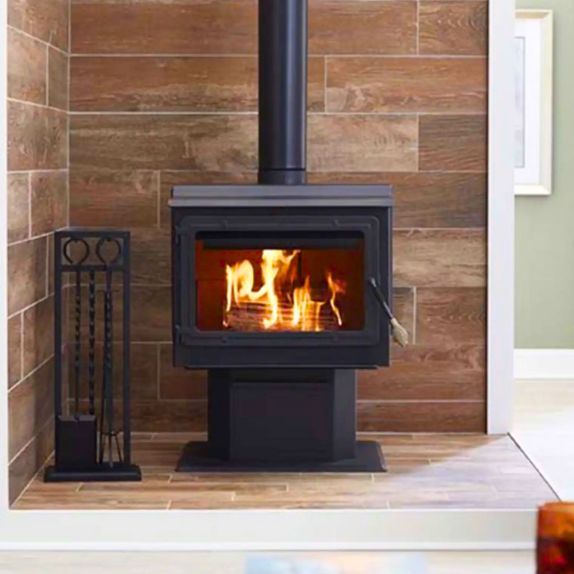 Englander 15-W06 Wood Stove with Blower
Englander 15-W06 Wood Stove with Blower
$1,199.00
Applications: The Englander 15-W06 Wood Stove with blower is a moderate to large wood stove with an impressive 3.2 cubic ft firebox. It is capable of handling up to a 18" log while heating up to 2,400 sq ft. This EPA 2020 approved wood stove is capable of producing up to 72,184 BTU/h with a max burn time of up to 10 hours on one load of wood. The Englander 15-W06... Read More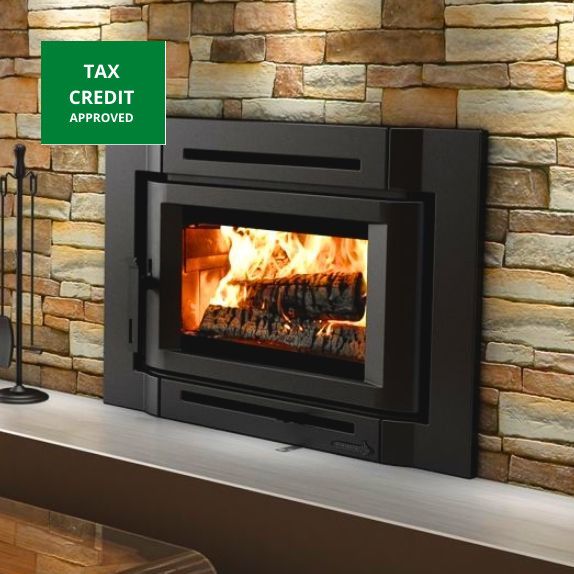 Enerzone Destination 2.3-I Wood Burning Insert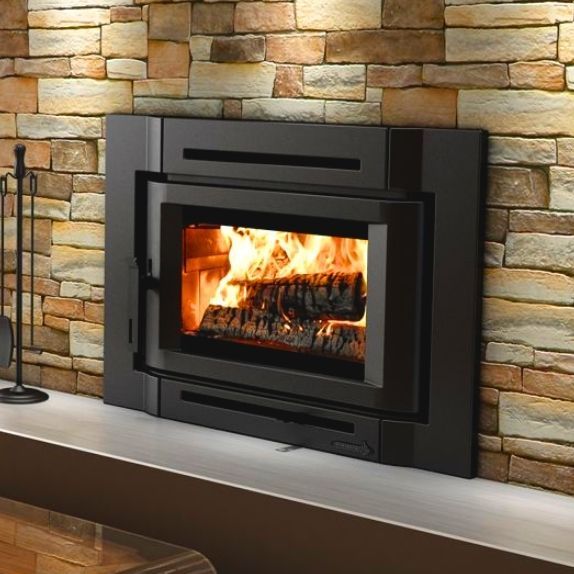 Enerzone Destination 2.3-I Wood Burning Insert
As low as$2,799.00
Applications: The Enerzone Destination 2.3-I wood burning insert is a fresh take on the design of wood burning fireplace inserts. The contemporary cast iron flush mount surround is unlike anything in the industry and is the perfect picture frame for the large 18" x 11 7/8" glass door. The amazing appearance is a bonus on top of the powerful heating capabilities for the cold winter months. Producing up to 75,000 BTUs... Read More
Drolet Spark II Wood Burning Stove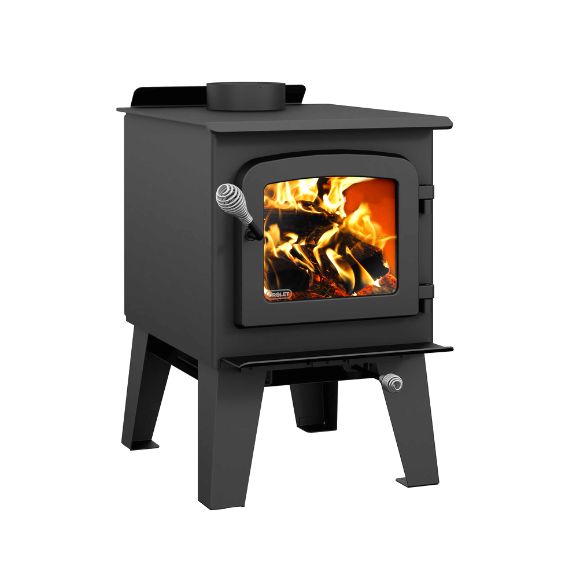 Drolet Spark II Wood Burning Stove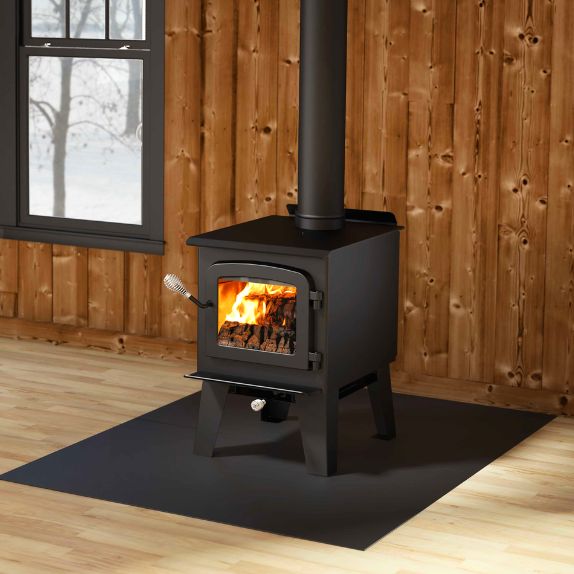 Drolet Spark II Wood Burning Stove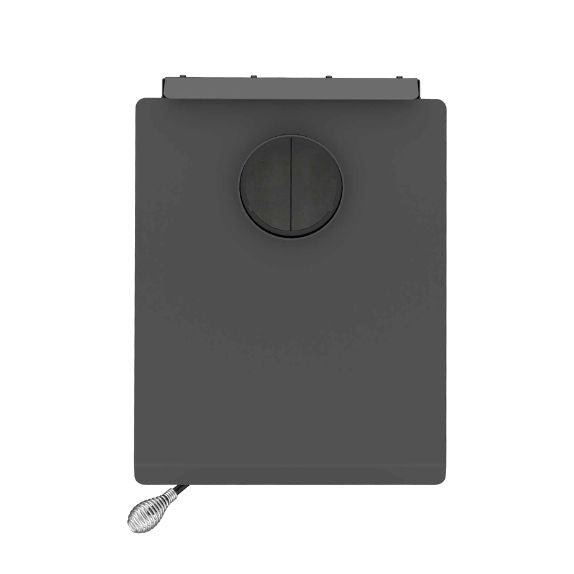 Drolet Spark II Wood Burning Stove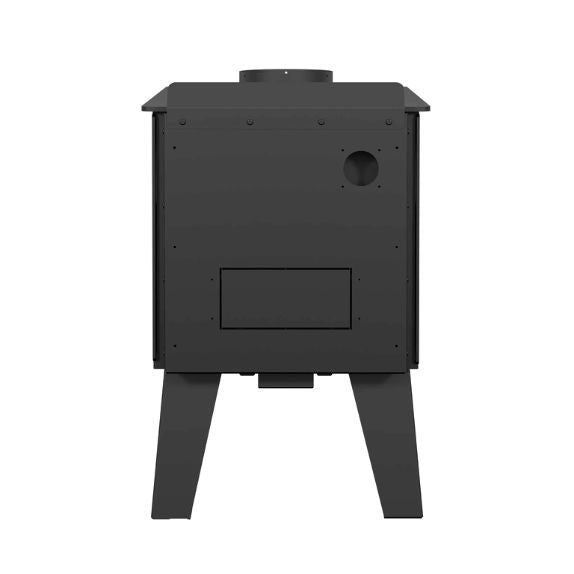 Drolet Spark II Wood Burning Stove
$979.00
Applications: The Drolet Spark II wood burning stove is one of the most compact EPA rated stoves on the market. Don't let this small wood stove fool you - the Spark II wood stove is capable of producing up to 45,000 BTUs while heating up to 1,200 square feet of space. The 1.55 cubic ft. firebox is able to accept a 17" log and has an optimum efficiency of 80%. Yes,... Read More
Drolet HT-3000 Wood Burning Stove
Drolet HT-3000 Wood Burning Stove
Drolet HT-3000 Wood Burning Stove
Drolet HT-3000 Wood Burning Stove
Drolet HT-3000 Wood Burning Stove
As low as$1,449.00
Applications: The powerful Drolet HT-3000 freestanding stove is an extra large wood stove capable of producing up to 110,000 BTUs and heating up to 2,700 square feet. The enormous 3.5 square foot firebox is able to hold up to a 22" log positioned either front to back or right to left for an impressive burn time of up to 10 hours. This large EPA rated wood stove has an optimum efficiency... Read More
Drolet Deco Nano Wood Burning Stove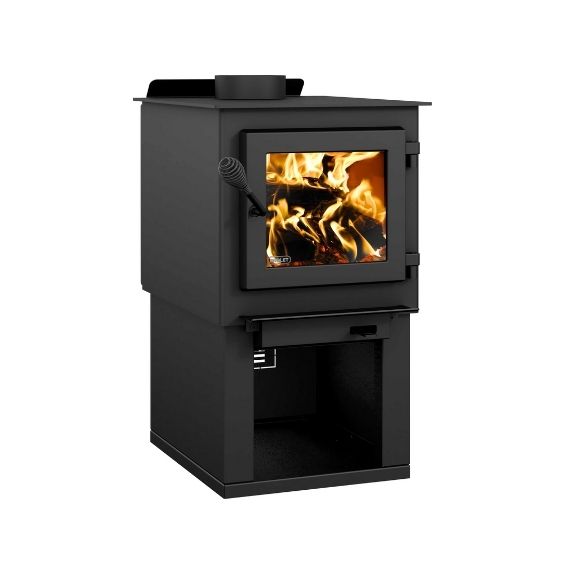 Drolet Deco Nano Wood Burning Stove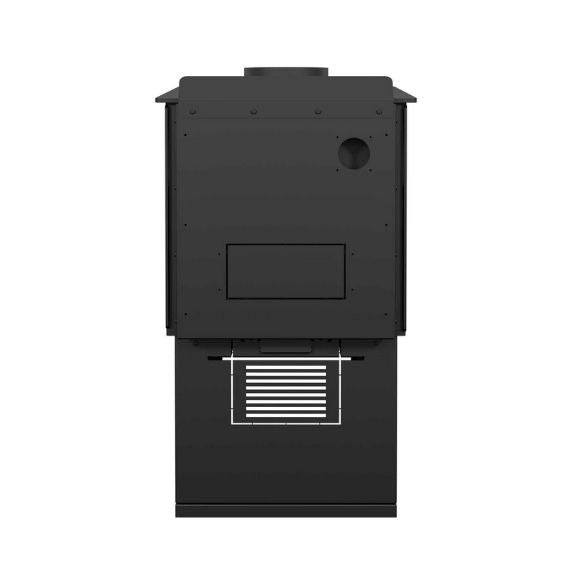 Drolet Deco Nano Wood Burning Stove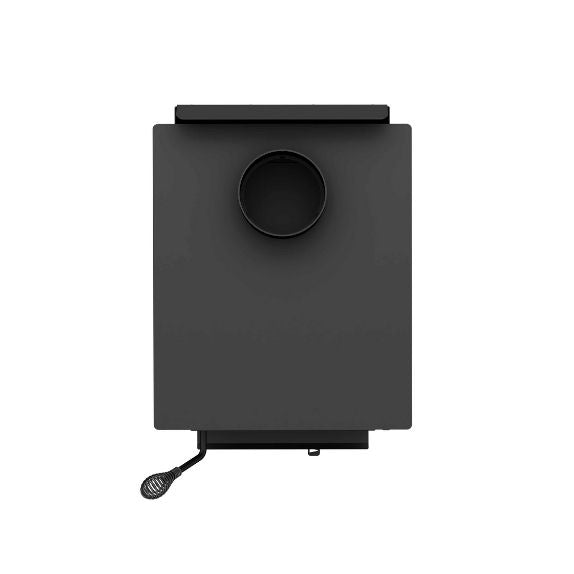 Drolet Deco Nano Wood Burning Stove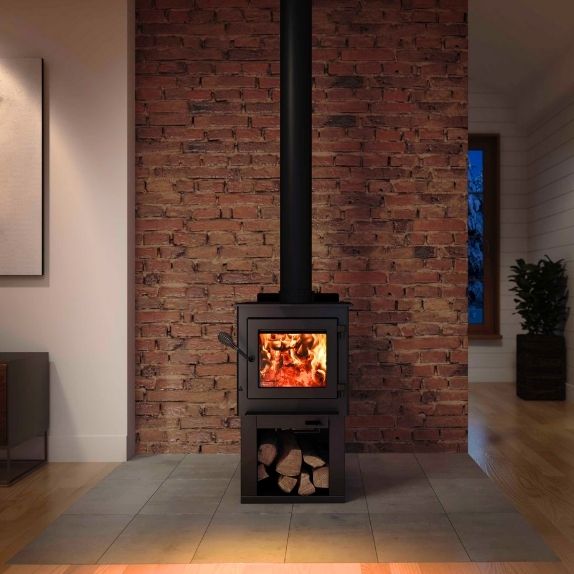 Drolet Deco Nano Wood Burning Stove
As low as$899.00
Applications: The Drolet Deco Nano wood burning stove has a modern and contemporary design that sets it apart from any other wood stove in the industry. The Deco Nano is considered a small wood stove with a 1.55 cubic ft fire box but the taller than average height gives the appearance of a larger wood stove. It is also capable of comfortably heating smaller spaces between 250 and 1,200 square feet.... Read More
SootEater Rotary Chimney Cleaning System
SootEater Rotary Chimney Cleaning System
SootEater Rotary Chimney Cleaning System
As low as$122.99
Applications: We are pleased to announce the NEW addition SootEater for flexible chimney liners, chimney pipe and clay flues to our chimney cleaning products. You can now clean your flue from the inside of the home from the bottom up or the roof from the top down - whichever you prefer! Rockford Chimney Supply is the only one in the industry offering the new SootEater for flexible chimney liners and chimney... Read More
Bauer 7 Amp 4-1/2 in. Slide Switch Angle Grinder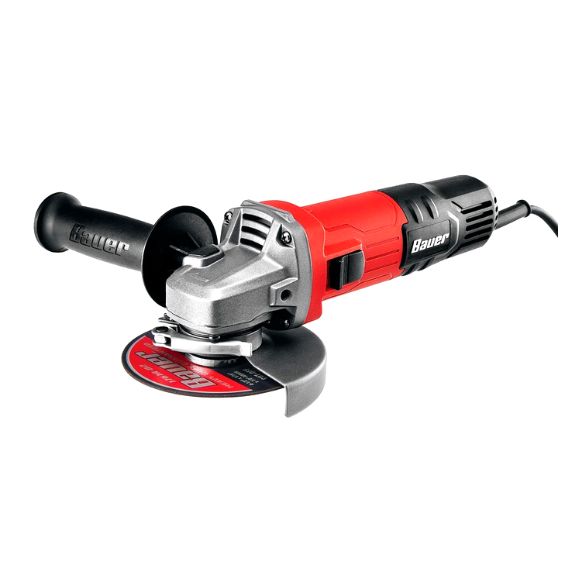 Bauer 7 Amp 4-1/2 in. Slide Switch Angle Grinder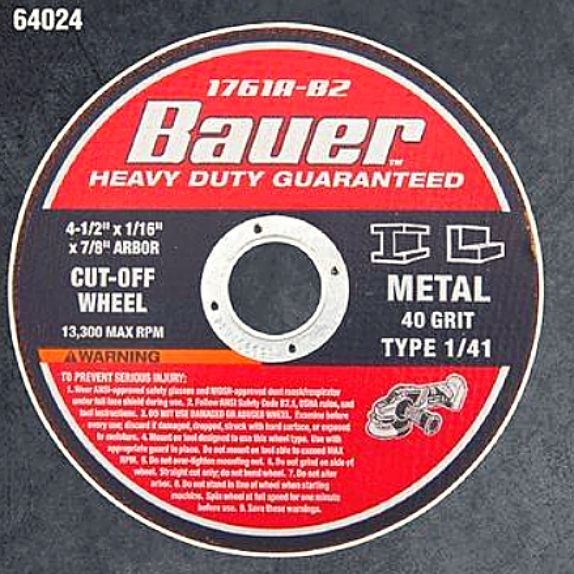 Bauer 7 Amp 4-1/2 in. Slide Switch Angle Grinder
$69.99
Applications: The 7 Amp 11,000 RPM Bauer 4 1/2" corded angle grinder is the perfect tool for cutting fireplace throat dampers, cutting off excess chimney liner, removing chimney chase covers and cutting stove pipe to the perfect length. Are you getting ready to tackle any type of chimney related repairs or installations? The Bauer 7 Amp, 4 1/2" Slide Switch angle grinder is the tool you should always have nearby. The... Read More
Chimney Clay Tile Breaker
Chimney Clay Tile Breaker
Chimney Clay Tile Breaker
As low as$169.99
Applications: A Chimney Clay Tile Breaker removes rectangle or square clay flue tiles quickly and easier than any other tool. The weighted system spins and effectively breaks up clay flue tiles so they can be removed. A Chimney Clay Tile Breaker removes clay flue tiles quickly and easier than any other tool. The weighted system spins and effectively breaks up clay flue tiles so they can be removed. Use the Tile... Read More
Flat Ridge Hook for Ladder
As low as$54.99
Applications: The Ridge Hook provides a safer and easier way to access the roof for chimney repairs. Easily attach the ridge hook to virtually any D rung, wood, aluminum or fiberglass ladders. Optional wheels are available which makes getting the ridge hook on the roof easily.Are you looking for an easier and safer way to access your roof to do your chimney repairs? The Ridge Hook makes even getting on the... Read More
Round Chimney Brush with Cleaning Rods
As low as$129.99
Applications: Use this poly brush to clean all stainless steel flexible or rigid liners that are used to vent wood, coal, gas and oil. Poly Brushes are made of .075" stiff, black, polypropylene bristles to withstand the acidic effects of coal, oil and gas flues, resulting in a longer lifespan. If you have a stainless chimney liner, many liner warranties require the use of poly brushes instead of wire brushes. Wire... Read More
HVAC Chimney Liner Pipe Crimper
HVAC Chimney Liner Pipe Crimper
$49.99
Applications: Longer, shallower crimps produced with the Chimney Liner Pipe Crimper result in a tighter fitting, more self supporting, leak-proof connection in sheet metal pipe and duct. This hand crimper easily allows you to create a male end when needed. Features include locking mechanism for storage, superior compound leverage mechanism, comfortable opening, spring-actuated handles, and cushioned grips. Throat Depth: 1 1/4 in. (32 mm) Length: 12 in. (305 mm.) Weight: .95... Read More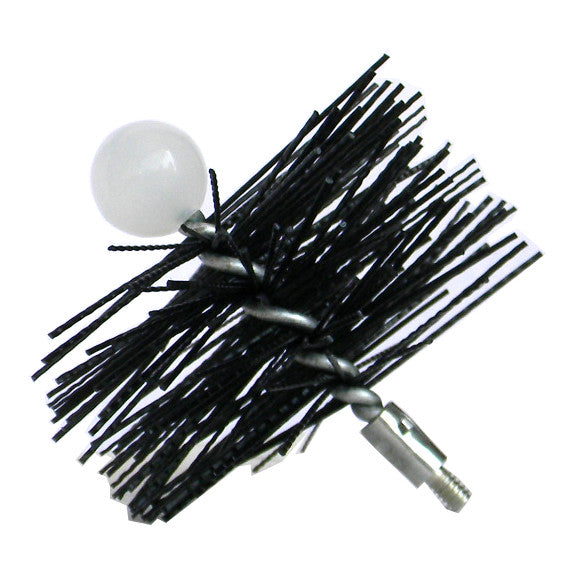 Round Pellet Stove Flue Brush
As low as$34.99
Applications: Using a Poly Pellet Flue Brush is the best! Use this poly brush to clean flues of pellet burning stoves. This brush has stiff black polypropylene bristles; it will resist acids that will deteriorate regular steel bristle brushes. Many liner warranties require the use of poly brushes instead of wire brushes. Wire brushes scratch and damage the inside of stainless liners. 1/4" threaded connection to fit our Pellet Cleaning Rods.... Read More
Pop Rivet Gun - Hand Riveter
$74.98
Applications: The Proferred BBI Tools Hand Riveter is capable of using 3/32, 1/8, 5/32, 3/16 pop rivets. Proferred BBI Tools Hand Riveter is the best manual squeeze riveter money can buy. Includes 3/32, 1/8, 5/32, 3/16 nose-pieces as well as the nose-piece key conveniently stored in the handle. High grade aluminum die cast housing and carbon steel metal forming heat treated handle. Read More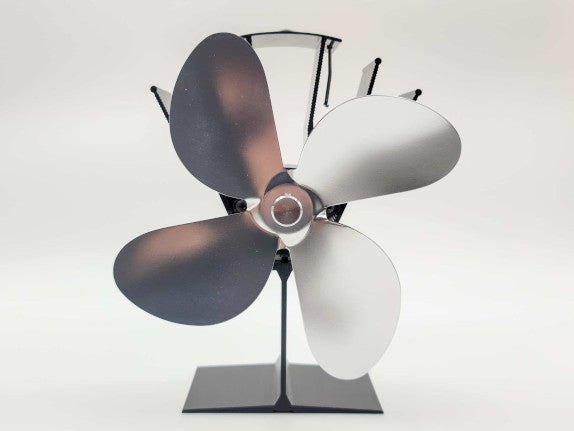 Thermoelectric Self Powered Stove Fan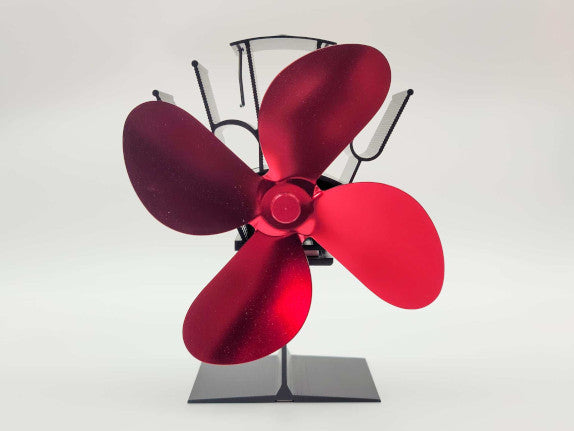 Thermoelectric Self Powered Stove Fan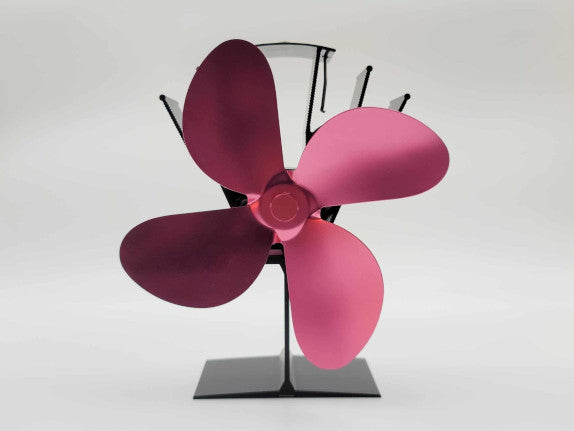 Thermoelectric Self Powered Stove Fan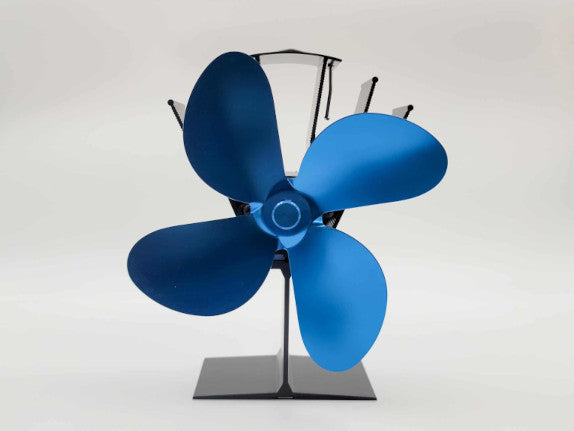 Thermoelectric Self Powered Stove Fan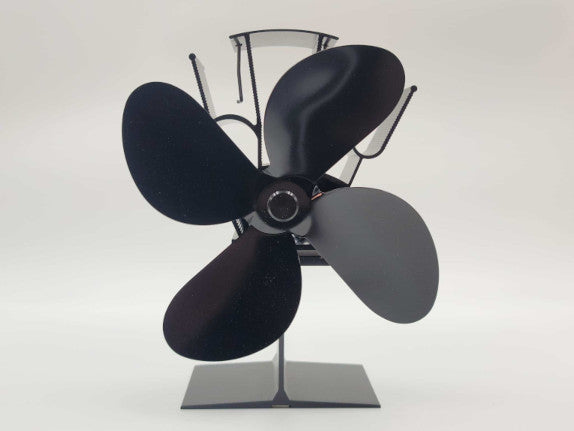 Thermoelectric Self Powered Stove Fan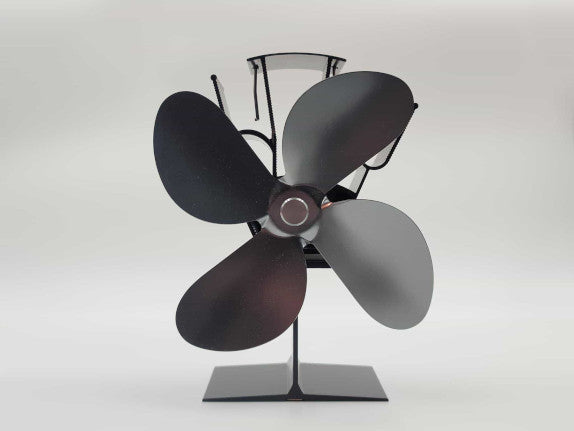 Thermoelectric Self Powered Stove Fan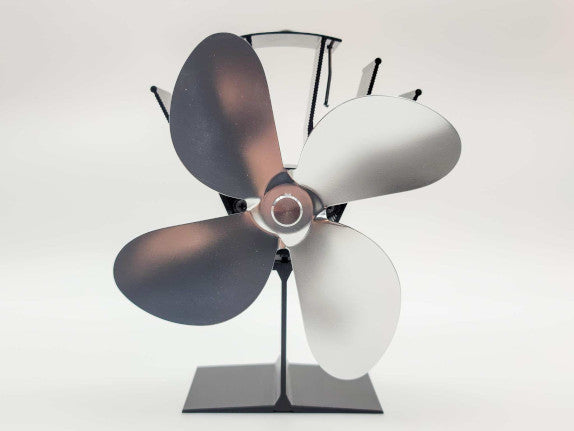 Thermoelectric Self Powered Stove Fan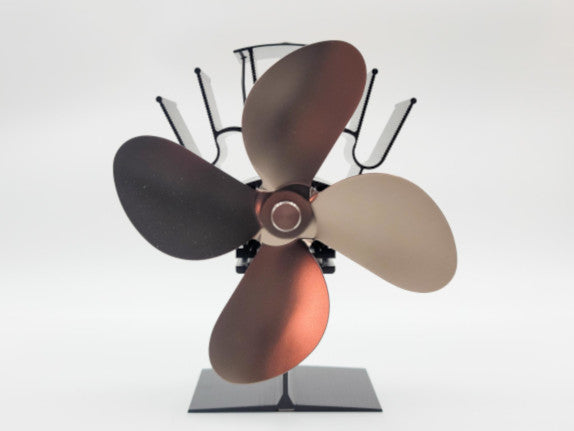 Thermoelectric Self Powered Stove Fan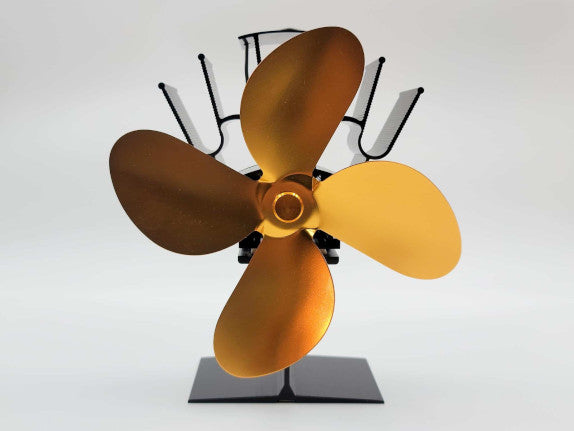 Thermoelectric Self Powered Stove Fan
As low as$104.99
Applications: The Thermoelectric Self Powered Fan runs purely on thermoelectric energy. There is no need to worry about a power cord or a power outage and being without a stove blower. It uses the heat coming off your stove to generate electricity that powers the fan. The hotter the stove gets, the faster the fan blades spin. Never worry about leaving the blower on when the stove is not being used.... Read More
Ash Vacuum Cleaner
$169.99
Applications: The durable and easy to use vacuum designed to suck up completely cooled wood or pellet ashes. Great to use in place of your household vacuum. Power:800W. Conforms to UL STD. 1017. Certified to CSA STD. C22.2 No. 243-10.The perfect vacuum to clean your appliance of completely cooled ashes. Constructed with high standards and easy to use.Features Re-usable, washable HEPA filter Built-in vibrating filter cleaning feature SootStop Pre-Filter to extend... Read More
Equiss Freestanding Log Holder
$155.99
Applications: Robust log holder made of high quality steel with integrated easy to use handles. Made to protect and beautify living spaces. This log holder provides any living space a simple, compact and attractive way to store your firewood. Features High quality steel construction Easy assembly Integrated handles Rubber band included to protect floor surface Easy to take apart and store Read More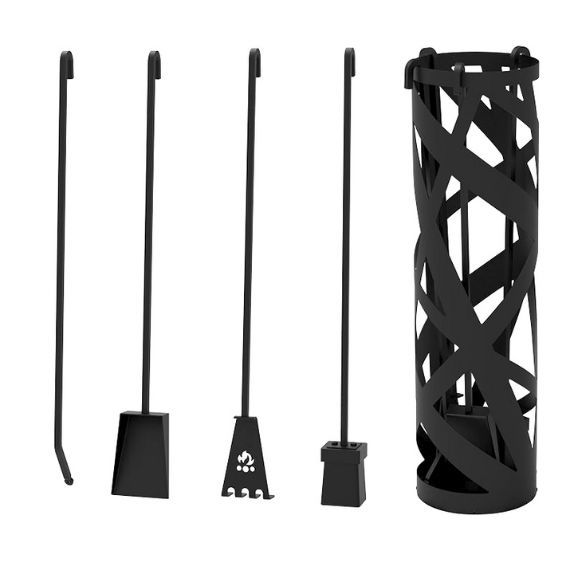 Papyrus Fireplace Tool Set
$225.99
Applications: The Papyrus Fireplace Tool Set includes everything you need to operate and maintain a fire in a wood burning fireplace or a wood burning stove. The contemporary design is sure to catch the eye of anyone that is near it. The unique basket rack will ensure no soot or ash gets on any of the surrounding areas keeping all of it inside the basket. The thick steel construction and black... Read More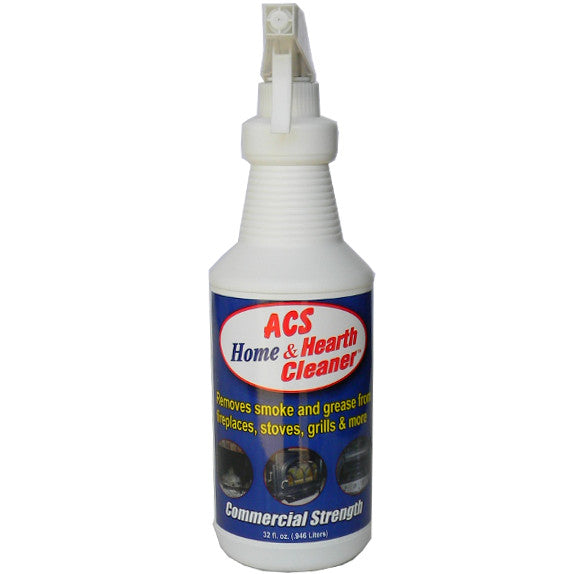 Chimney Saver Home and Hearth Cleaner
$28.99
Applications: Home & Hearth Cleaner safely removes smoke and creosote stains from fireplace glass, hearths, stoves, brick, stone, and more. Home & Hearth Cleaner combines the natural cleaning power of citrus with strong cleaning agents to tackle most tough household cleaning jobs. It is great for cleaning barbecue grills as well as clothing and equipment that may have smoke and soot on them. 1 qt. spray bottle. Instructions for Use Make... Read More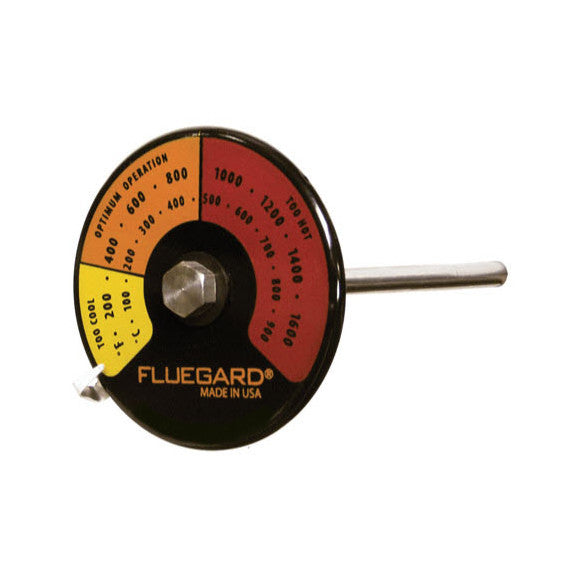 Probe Thermometer
$54.99
Applications: The premium probe thermometer for use on double wall black stove pipes (not Class A pipes). Our probe thermometer is fabricated in three layers: high temperature steel core for longevity, clad with pure copper for fast conductivity, and chrome-pleted to resist corrosion. Durable porcelain enamel with yellow, orange, and red zones clearly indicated—shows temperature inside the flue pipe at a glance. 4-inch stem engineered to accurately measure temperatures up to... Read More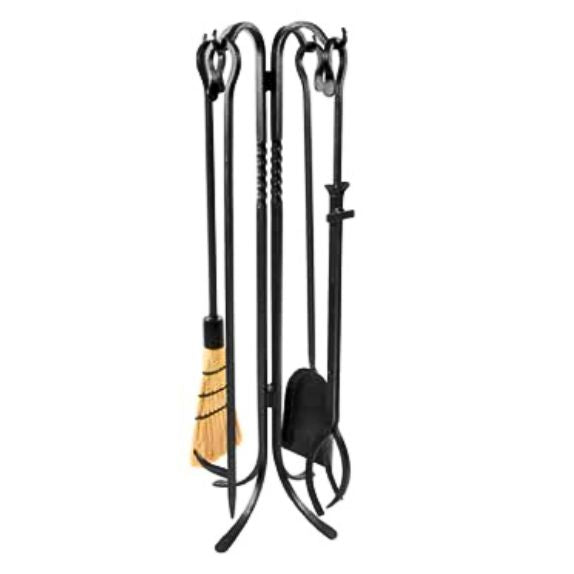 Shepherd's Hook III 5 Piece Fireplace Tool Set
$189.99
Applications: The Shepherd's Hook III 5 Piece Fireplace Tool Set provides all the essential tools necessary to operate and maintain any wood burning fireplace or wood burning stove. The wrought iron construction is made to last and the powder coated finish black finish is capable of standing up to the heat of the fire. The length of each tool is 26.5" to make sure your hands are far enough away from... Read More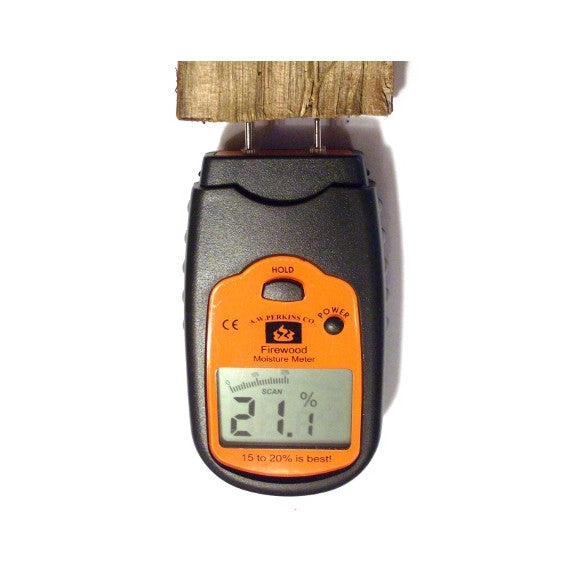 Hearth Country Firewood Moisture Meter
$54.99
Applications:
The Hearth Country Firewood Moisture Meter features a backlit LCD screen with large LCD readout. Includes battery and comes with padded carry case and instructions.
Hearth and Fireplace Gloves
Hearth and Fireplace Gloves
Hearth and Fireplace Gloves
$49.99
Applications: The heavy duty Fireplace and Hearth Gloves are perfect for ensuring the safety of your hands while maintaining a wood burning fire and much more. Includes 2 gloves. Safety is always important when handling and maintaining a wood fire. Firebox temperatures can get extremely hot and can easily cause burns to your hands when reloading. The Hearth and Fireplace Gloves are a must have for any wood burning application. The... Read More
Stove Top Thermometer for Wood Stoves
$45.99
Applications: Surface thermometer calibrated to measure Fahrenheit temperatures on stove top. Black genuine porcelain enamel on durable steel. Stylish new design features burn-temperature zones. Helps you conserve wood due to burning too hot, while avoiding excess creosote by burning too cool. Quality manufactured in the USA. Read More
Our Promise to You
At Rockford Chimney Supply, our specialty is chimney liners, chimney caps, chase covers, wood burning stoves and inserts, and much more for the do-it-yourself homeowner to install and save money on chimney repairs. If we don't stock it, we can build it with our complete custom fabrication shop dedicated to custom flue components. We provide complete instructions and our Certified Chimney Technicians are happy to answer any questions that arise. We want to earn your business, please keep us in mind for all of your chimney supply needs!
DIY Center
(AKA 'The Rockford Files')
From video tutorials to product walkthroughs, we have a variety of DIY resources just for you! Click the button below to view our entire library.
Need Help?
We are here to answer all of your questions
OR

Our 316Ti flexible chimney liner and chimney liner components have passed the rigorous testing at the Underwriters Laboratories with best in class status and are UL Listed. So if you are looking for UL listed chimney liner sold directly to homeowners, then look no further than Rockford Chimney
Tool Rental
Save money and get the job done right by renting commercial-grade tools from quality brands.