Napoleon S25i Wood Burning Insert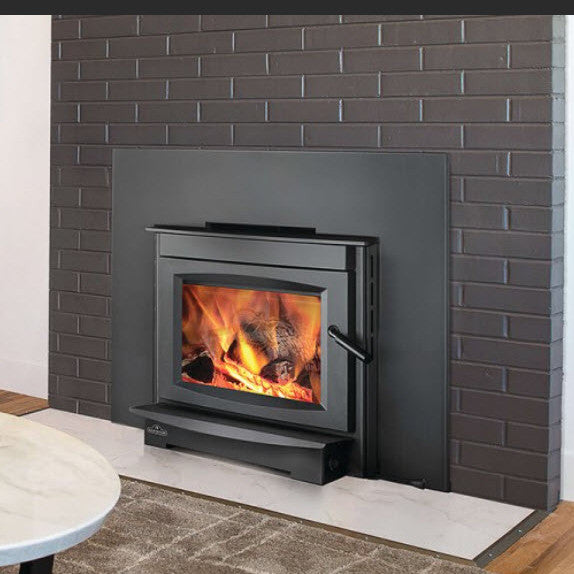 Napoleon S25i Wood Burning Insert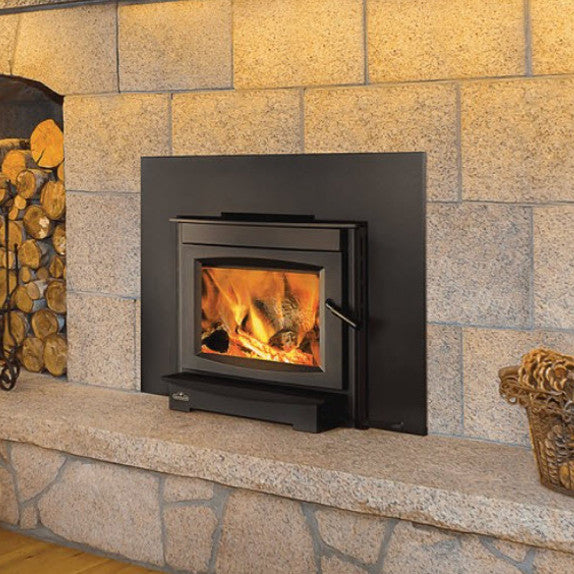 Napoleon S25i Wood Burning Insert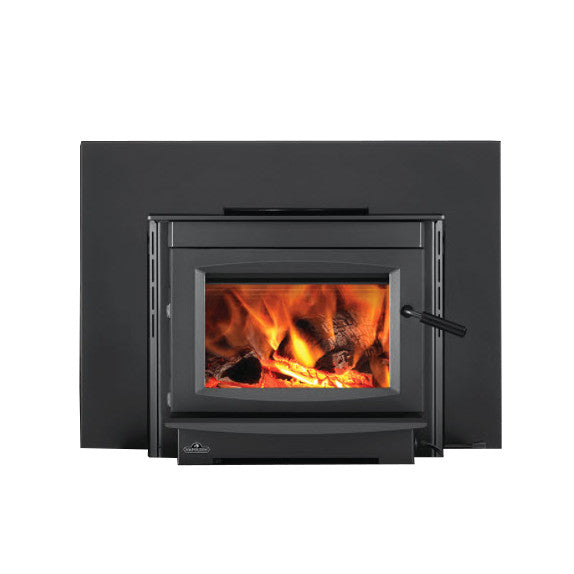 Napoleon S25i Wood Burning Insert
Description:
Approx. Heating Area: 800 - 2,100 sq. ft.Max Output: 70,000 BTU/h
Product Details:
The Napoleon S25i wood burning insert is a medium-sized wood burning insert that is sure to fit in most fireplaces. With a maximum heat output of up to 70,000 BTU's, the Napoleon S25i will provide plenty of heat in the cold winter months. The 2.51 cubic foot firebox can hold a log up to 23" for left to right loading. With an overall efficiency rating of 71.56%, the Napoleon S25i can offer up to an impressive 16 hour burn time on a low fire. The Napoleon S25i is clean burning with a 1.3 grams per hour emissions rating and EPA 2020 approved.
The modern design of the Napoleon S25i wood burning insert will accommodate any type of decor. The hidden door hinges allow for a large 18.5" x 11" glass size providing an impressive viewing area. Choose either the 30" x 41" standard backerplate or the 33" x 48" large backerplate to complete the installation. The Napoleon S25i includes a dual blower system to circulate more heat throughout the space.
Specifications & Manual
Napoleon S25i Wood Insert Specifications
Emissions
1.30 grams / hour
Efficiency Overall
Overall: 71.56% LHV: 76.99% HHV: 71.56%
Chamber (D.W.H)
18" x 23 1/2" x 11" (457mm x 597mm x 279mm)
Viewing Area
200.6 in² (1294.1cm²)
Approx. area heated**
Up to 2,100 ft² (195.1 m²)
Maximum heat output***
70,000 BTU /Hrr
Heat output*
19,195 - 54,057 BTU/Hr
Duration low fire**
16.26 hours
Weight w/o bricks
345.78 lbs (156.84kg)
Weight of bricks
48 lbs (21.7kg)
Ideal wood length
Front-back loading 17" (432mm) Left-right loading 23" (584mm)
Minimum Stack Height ****
15 feet (4.5m)
Efficiency Standard
B415.1-10
Minimum Depth
14 ⅜" (365mm)
Maximum Depth
19 1/8" (365mm)
* As tested using test method ALT-125.
** Figures will vary considerably with individual conditions.
*** Wolf Steel Ltd. estimated realistic BTU/hr with hardwood logs and regular refueling.
**** Required in order to achieve proper draft.
Minimum Clearance to Combustibles:
Clearance - top (measured from the platform on which the appliance is installed)**
84"
Clearance - combustible mantle to unit
30"
Clearance - side wall to unit
20.5"
Clearance - minimum floor protection in front of the fireplace
19"
* The information given on the certification label affixed to the appliance always overrides the information published in any other media (owner's manual, catalogues, flyers, magazines and/or web sites).
** Some appliances have been tested with a low ceiling. Before setting up your unit, refer to the installation manual.
Frequently Bought Together:
DIY Center
(AKA 'The Rockford Files')
From video tutorials to product walkthroughs, we have a variety of DIY resources just for you! Click the button below to view our entire library.
Need Help?
We are here to answer all of your questions
OR

Our 316Ti flexible chimney liner and chimney liner components have passed the rigorous testing at the Underwriters Laboratories with best in class status and are UL Listed. So if you are looking for UL listed chimney liner sold directly to homeowners, then look no further than Rockford Chimney