Timberwolf Wood Burning Insert EPI22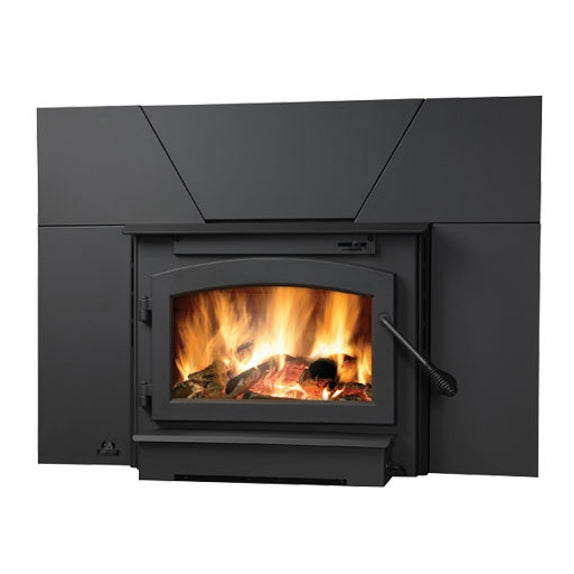 Timberwolf Wood Burning Insert EPI22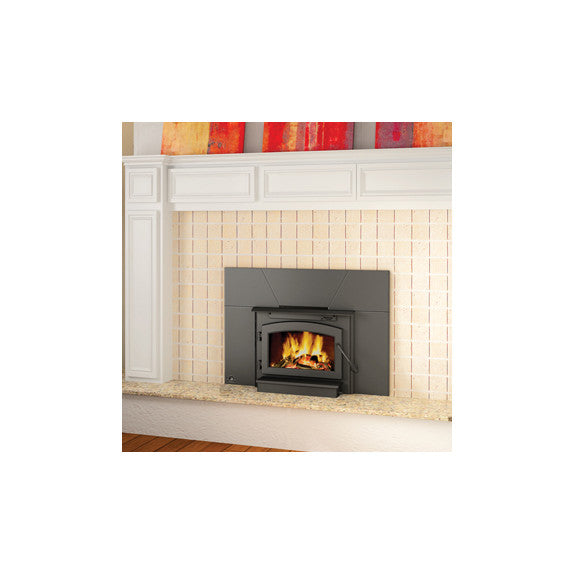 Timberwolf Wood Burning Insert EPI22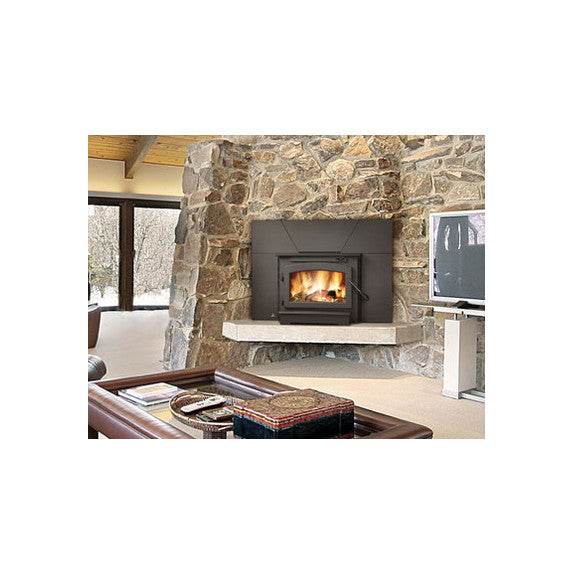 Timberwolf Wood Burning Insert EPI22

Timberwolf Wood Burning Insert EPI22
Description:
Approx. Heating Area: 800 - 1,800 sq. ft. Max Output: 65,000 BTU/h Starting at $2799
Product Details:
Transform your masonry fireplace into an efficient, clean burning and cost-effective heating source with the new EPI22 wood burning insert. The large firebox design accommodates 18" logs and allows for a long eight hour burn time. Napoleon's EPI22 conveniently comes complete with all components in one carton. Ordering a wood burning insert couldn't be easier.
Timberwolf's wood and pellet burning stoves and inserts are designed to meet Environmental Protection Agency (EPA) clean burning emission standards. Part of our commitment is to consider the overall impact of Timberwolf products on the environment and to provide our customers with the utmost in comfort and safety in their homes. Our wood and pellet hearth products provide an economical solution to the rising costs of home heating without sacrificing efficiencies and quality.
Specifications & Manual
Timberwolf EPI22 Wood Insert Product Manual
Timberwolf Wood and Pellet Brochure
Specifications: EPI22 Wood Burning Stove
Model
EPI22-1
Weight
285 lbs.
BTU Heat Output (High Burn*)
65,000
Area Heated** (sq ft)
800 - 1800
Minimum Fireplace Opening - Depth
14"
Minimum Fireplace Opening - Height
22"
Minimum Fireplace Opening - Width
25 7/8"
Firebox Capacity (cu ft)
1.9
Firebox dimensions (Depth)
14 5/8"
Firebox dimensions (Width)
20 7/8"
Firebox dimensions (Height)
11 5/8"
Burn Time (Hours)
8 hrs
Log Size (Max)
18"
Emissions (grams per hour)
2.25
Flue Diameter Top
6"
Blower Kit
Included 100 CFM
Warranty
Yes - Limited Warranty
Recommended chimney diameter
6"
*Timberwolf own test results showing realistic BTU using hardwood logs with regular refueling. Heat output will differ on chimney draft as well as type, moisture content and size of wood.

**Figures may vary with individual conditions such as floor plan layout, insulation value/heat loss of the house, geographical location and firewood used.
UNIT INCLUDES: FULLY REFRACTORY LINED FIREBOX AND PAINTED BLACK DOOR, 2 HEAT CIRCULATING BLOWERS WITH AUTOMATIC THERMODISC AND VARIABLE SPEED CONTROL, STANDARD BLACK FLASHING WITH TRIM
Minimum Clearances to Combustibles
Timberwolf EPI22 Minimum Clearances to Combustibles*
Clearance A - Sidewall
16"
Clearance B - Mantel
30"
Clearance C - Top Facing
22"
Clearance D - Side Facing
10"
Clearance E - Hearth Front
22"
Clearance F - Hearth Side
8"
Clearance G- In Front of Insert
48"
* The information given on the certification label affixed to the appliance always overrides the information published in any other media (owner's manual, catalogues, flyers, magazines and/or web sites).
Frequently Bought Together:
DIY Center
(AKA 'The Rockford Files')
From video tutorials to product walkthroughs, we have a variety of DIY resources just for you! Click the button below to view our entire library.
Need Help?
We are here to answer all of your questions
OR

Our 316Ti flexible chimney liner and chimney liner components have passed the rigorous testing at the Underwriters Laboratories with best in class status and are UL Listed. So if you are looking for UL listed chimney liner sold directly to homeowners, then look no further than Rockford Chimney